Reading Time:
5
minutes
When it comes to planning and executing deliveries, there are plenty of things that can make your job more difficult than it needs to be. We see this with drivers who juggle several tasks instead of leveraging delivery management software to quickly and efficiently fulfill their delivery orders.
We are constantly working with individual drivers, and we found some points which the delivery management apps should address. Those key points are Route planning and optimization, Order & Delivery Management, and Proof-of-Delivery. Instead of using separate applications for all, you must try to streamline all three using a versatile delivery management platform to help you plan routes, complete stops, and confirm successful deliveries in real-time.
Zeo Route Planner was started with the intent to help the individual drivers. We are constantly working with the motive to help the individual drivers and courier companies manage the delivery process and earn more profit in their business. We do that by creating efficiencies in the same three key areas we discussed above and offering Zeo Route Planner in both a mobile app and a web app. Our mobile apps are available for iOS and Android devices, and our web app can be used with all the major browsers.
Let's look at how Zeo Route Planner provides the best in class service, keeping all the requirements of the individual drivers in mind.
Providing the fastest route
Most of the drivers or the small delivery teams use the free platform available for route planning. Using these free services such as Google Maps doesn't provide real value. They put a limit on how many stops you can have in a route. For example, Google Maps only lets you add ten stops to a route, which is likely not enough. Another thing is that they don't use any algorithm to optimize a multi-stop route. This means they're not factoring in variables such as distance, time, and traffic patterns.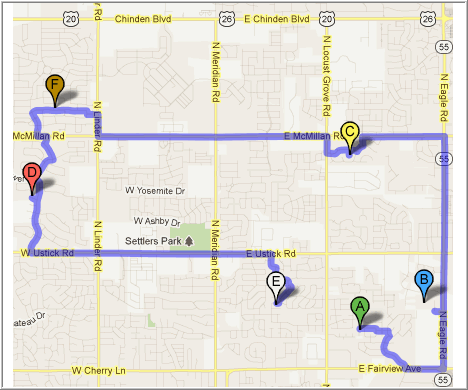 Zeo Route Planner uses an advanced routing algorithm that factors in the relevant variables and creates the fastest route possible every time. It also offers advanced route optimization functionality so you can tailor the route to your needs. The app also lets you set a priority stop in case you need to make a delivery ASAP. Just set the priority of that stop to ASAP, and Zeo Route Planner will provide you the fastest route possible while keeping your stop priority. You can also set the average time per stop in the app, which will help you get accurate ETAs for the delivery. Another important thing that Zeo Route Planner provides is to use any navigation services such as Google Maps, Apple Maps, Yandex Maps, Waze Maps, TomTom Go for navigation purposes.
Order & delivery management
Zeo Route Planner offers both route monitoring and providing notifications. Route monitoring is a feature on our web app that tells you where the drivers are within the context of their route using real-time tracking software. This way, if a customer calls and asks about their delivery, whoever manages the phones has to look at the Zeo Route Planner web app to see where the driver currently is and the updated ETAs for each stop.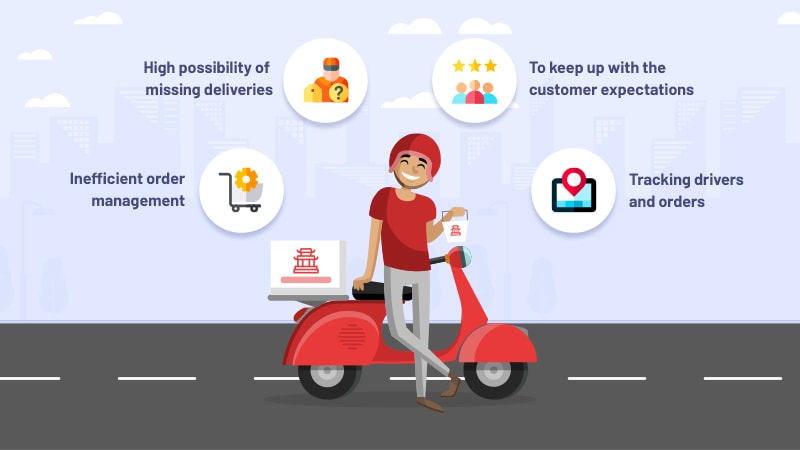 You should always keep your customers happy, and thus we came up with the idea to provide the recipient notifications. Recipient notifications are tracking updates for the customer, keeping them informed with real-time delivery updates. With Zeo Route Planner, the customer gets two status updates, which can go out as an email or SMS text message. The first message is sent to the customer when the route is officially in progress. Zeo Route Planner lets them know that their package is on its way and gives the customer a link. On this link, the customer can actually view a dashboard that is updated in near real-time to give them an updated ETA. The second message is sent to the customer when the driver is nearby. In this message, the Zeo Route Planner gives the customer an option to communicate directly with the driver. This can be used to let drivers know of any pertinent information, such as a gate code or specific directions on where to leave the package.
When it comes to both of these features, the Zeo Route Planner increases efficiencies for your team by leveraging both our mobile app and our web app. The delivery dispatchers or managers can monitor routes in progress and set up notifications for the customers. This helps to keep both your office and your customer informed on an ongoing route's status. Also, drivers can use the app on their smartphone to read any delivery instructions the customer has added for them as they get closer to their next stop.
Proof-of-Delivery
Zeo Route Planner offers a seamless experience of proof-of-delivery. Zeo Route offers two types of proof of delivery – signature capture and photo verification. If your customer needs to sign for their package, then drivers can use their smartphone to have the customer sign their name with their finger as the stylus. If the customer isn't there to receive the package, then the driver can leave it in a secure location, taking a photo of where they left it. Either way, the customer gets a final notification from Zeo Route telling them their package has been delivered and providing a great delivery experience. All of this happens on the driver-side mobile app, but it is automatically shared in the cloud and accessible via the web app.
By syncing up communication between the driver-side mobile app and the dispatcher's web app, your delivery business is more prepared to offer better customer service.
Zeo Route Planner: A Complete Delivery Management App
Delivery drivers often use various software solutions to plan and make their deliveries. The problem is that the tools they're using aren't versatile enough to handle planning the route, driving the route, and actual delivery management. Zeo Route Planner offers your delivery business a comprehensive platform, a driver-side smartphone application for completing deliveries, and a dispatcher-side web app for planning, monitoring, and management from afar.
Zeo Route Planner provides you with a lot of preferences, which can help you tailor the best experience and help you provide the best experience to your customers. We have helped many individual drivers boost up the delivery process and earn many profits. We provide a complete package in our app, which is required for delivery management.
In This Article