Manage your last mile

deliveries end-to-end
Deliver faster and plan your routes better with zeo route planner- create your routes in advance,
add proof of delivery and share live updates with customers.
Why Choose
Zeo?
Track your fleet realtime and save time with effective route planning!

Scan Printed Manifests

With Zeo's advanced image recognition and machine learning technology we can easily get the addresses, saving you 30 min of manual entry.
Provide realtime ETA updates to customers

Keep your customers informed about the status of the delivery. Send them a message at the click of a button and call them directly from the app to coordinate deliveries.
Hassle free Navigation

Navigate with Google maps, Waze, TomTom Go or any other tool that you are currently using, we integrate seamlessly
Share live location with customers

Share your live location, route info and ETA all with a single click. Deliver within realistic ETAs and keep them informed always.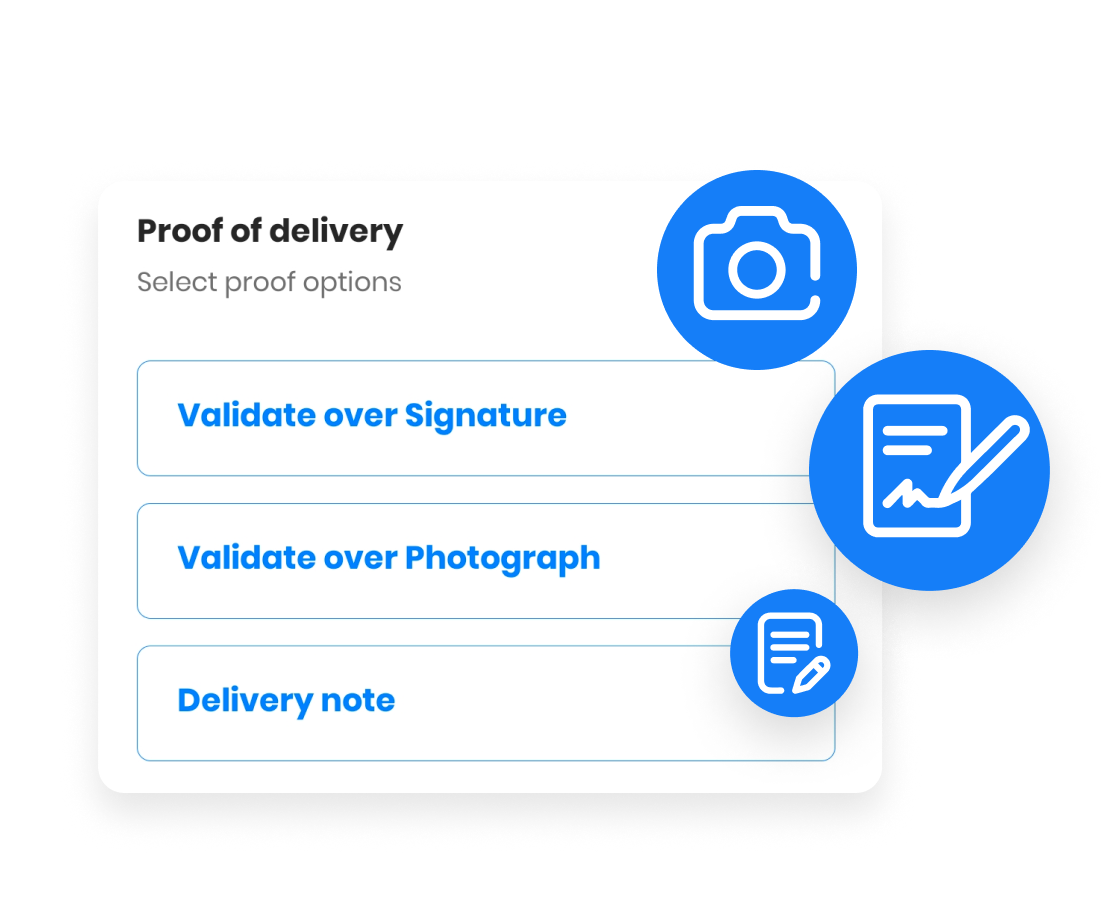 Collect Proof of Delivery

Collect parcel drop photo, customer signature and delivery notes after each drop off. Get the links in the end of the day report. Share the same with your manager at the click of a button.
Schedule your routes in advance

Hassle free scheduling for your routes to get a headstart on your journey and plan your day-to-day operations better.
Live support around the clock

Stuck somewhere with your route? Live support to answer all your queries and understand get them resolved.
Schedule your Trip in
3 simple steps
Get shortest route
1

Add Stops

Add your stops however you want; through search by address, on map, by lot long
Import your stops via xls, Url
Scan Printed Manifests, QR Code
2

Route Schedule

Set the start date and time for the route.
3

Set your Trip Start and end location

Set the start and end location of your trip.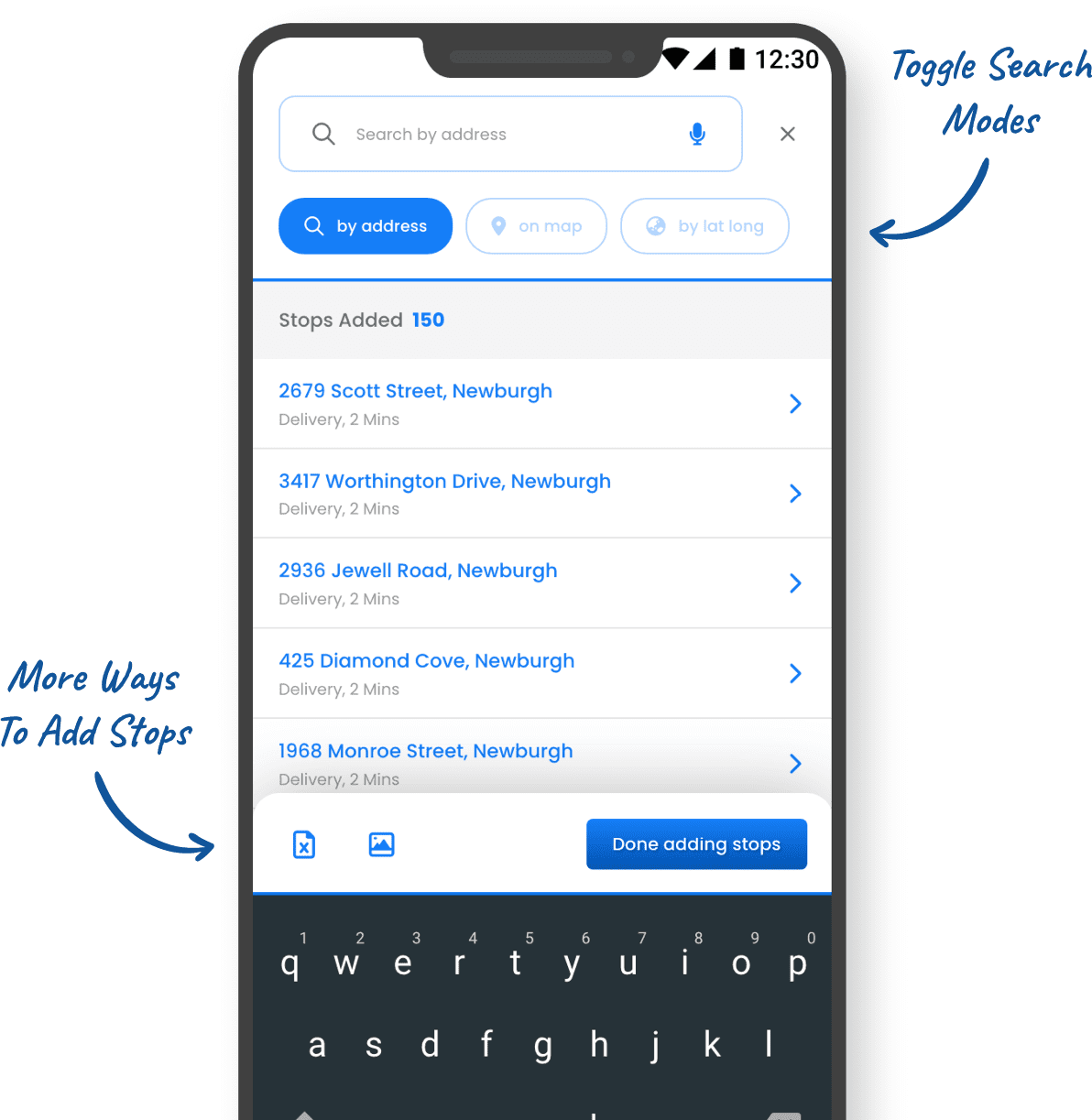 Drivers of over
10,000 +

businesses trust

us.

Used by over 300000 drivers across 150 countries to finish their work faster!
FAQ's
Subscriptions & Payments
What all subscription plans are available?

Web

Mobile

We have a very simple and affordable pricing which caters to all the type of users from a single driver to a large sized organisation. For basic needs we have a Free Plan, using which you can try out our app and its features. For the power users, we have the Premium Plan options for both Single Driver as well as Fleets.
For single drivers, we have a Daily pass, a Monthly Subscription as well as a Yearly Subscription (which is often available at highly discounted rates if you apply coupons 😉). For Fleets we have a Flexible Plan as well as a Fixed Subscription.
How to purchase a Premium Subscription?

Web

Mobile

To buy a Premium Subscription, you can go to the Profile Section and you will see a section "Upgrade to Premium" and a manage button. Click on the manage button and you will see 3 plans – Daily Pass, Monthly Pass and a Yearly Pass. Select the plan according to your needs and you will see all the benefits you'll receive buying that plan as well as a Pay Button. Click on the Pay button and you will be redirected to a separate page where you can make a secure payment using Google Pay, Credit Card, Debit card as well as PayPal.
How to purchase a free plan?

Web

Mobile

You don't need to purchase the free plan explicitly. When you create your account, you already have been assigned a free subscription which is good enough to try out the application. You get the following benefits in the Free Plan –

Optimise upto 12 stops per route
No limit on the number of routes created
Set priority and time slots for a stop
Add stops via Typing, Voice Search, Dropping a Pin, Uploading Manifest or Scanning Order Book
Re Route, Go Anti-Clockwise, Add, Delete or Modify stops while on route
What is a Daily Pass? How to purchase a Daily Pass?

Mobile

If you want a more powerful solution but don't require it for a prolonged period, you can go for our Daily Pass. It has all the benefits of a Free Plan. Additionally, you can add unlimited stops per route & all the Premium Plan benefits. To purchase the weekly plan, you need to –

Go to the Profile Section
Click on the "Manage" button in the "Upgrade to Premium" Prompt
Click on the Daily Pass & Make the payment
How to purchase the Monthly Pass?

Mobile

Once your requirements grow, you can opt in for the Monthly Pass. It gives you all all the Premium Plan benefits and you can add unlimited stops to a route. This plan's validity is 1 Month. To purchase this plan, you need to –

Go to the Profile Section
Click on the "Manage" button in the "Upgrade to Premium" Prompt
Click on the Monthly Pass & Make the Payment
How to purchase the Yearly Pass?

Mobile

To enjoy maximum benefits, you should go for the Yearly Pass. It is often available at highly discounted rates and has all the benefits Zeo App has to offer. Check the Premium Plan benefits and you can add unlimited stops to a route. This plan's validity is 1 Month. To purchase this plan, you need to –

Go to the Profile Section
Click on the "Manage" button in the "Upgrade to Premium" Prompt
Click on the Yearly Pass & Make the Payment
Read More FAQ's