Save 2 hours driving time. Everyday!
​​​​Zeo is a modern route optimisation platform. Add and assign stops to drivers directly without coding. Takes less than 15 minutes to setup.
Reviews
What Our Clients
Say!

We have managed to bring about a paradigm shift in our customers' lives.
A wonderfully designed app which takes care of all route mapping needs for drivers and businesses who need to stop at multiple locations in a trip. Thank you for this. Also, your subscription plans are really great
James Garmin
Fleet Owner
Excellent routing app! I'm able to expedite my routes so much more efficiently since I began using the Zeo route planer app. Saves time and gives you peace of mind and confidence that you are routes are organized in the most optimal order.
Anni Marie
Courier Driver
Web Application
Zeo ​​​​For Fleet Owners
​​​​Zeo is a modern route optimisation platform. You can add and assign stops to drivers directly without any coding. Set up in 15 min.
Track multiple routes

Track multiple routes created for different drivers using an intuitive tab layout.

Fleet Owners

You can always select stops to assign them manually to drivers.

Auto Assign Stops

You can select all the unassigned stops and Zeo will intelligently auto assign them amongst all your drivers based on location.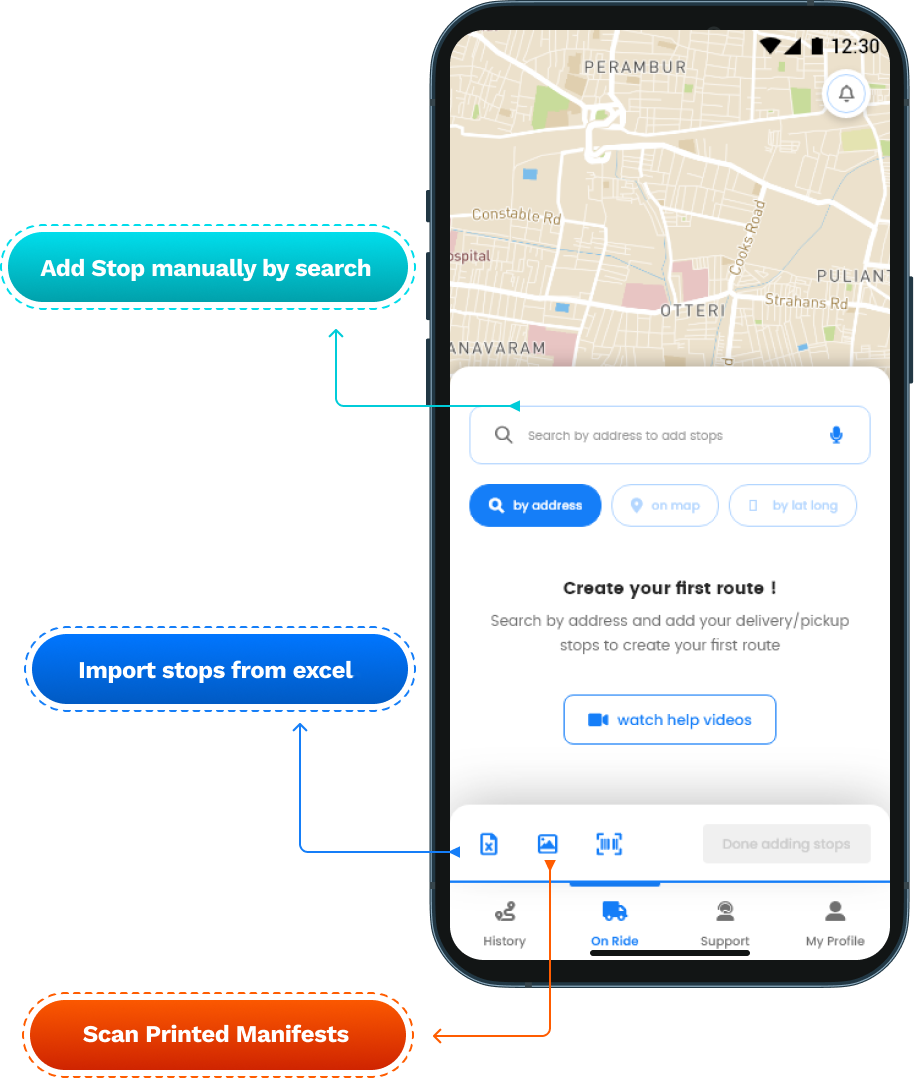 Mobile Application
Zeo ​​​​For Drivers
Set-up your route in just 10 mins. 6 different ways to add stops including voice input & uploading manifests.
Add Stop manually by search

Most common way to add stops. Got a location? Type in search bar & select from the provided options.

Import stops from excel

A feature that makes the app user experience more fluent. By using import excel you can add bulk stops with a single click.

Add stop by dropping pin

Sometimes, if you need precise locations which aren't marked on the map, you can add stop by dropping on pin at your desired location.
Cross – Platform
Zeo works on all your devices with seamless integration.
Setting up a new route optimisation platform for your business takes time. After spending 2 hours and paying $30 you realise that this is not what you are looking but are now stuck with a suboptimal solution.
Log in and check our clickable demo with pre filled data showing you exactly what you will get when you set up Zeo for your business. No card details, no other details. Proceed to set up your business if you are satisfied with what you are seeing.
We will set you up in 10 minutes and would also handle your integration with your Shopify or WIX store at a click of a button
Customers
Drivers of over
10,000+ businesses

trust us.

Used by over 300000 drivers across 150 countries to finish their work faster!
OUR BLOGS
We Help you to make your
deliveries easy!
Benefits of using Zeo Route Planner for your delivery business.
Benefits of using Delivery management system Delivering packages quickly and safely to the customers' hands…
5 ways in which you can improve last-mile delivery.
Last-mile delivery is a crucial step of the supply chain, responsible for transporting your product to its final destination…
How to deliver packages efficiently using Zeo Route Planner.
Delivering the packages efficiently and safely to the customers is one of the most hectic jobs in the last mile delivery business…