Reading Time:
5
minutes
Last-mile delivery consists of many factors, and proper management of these constraints is required to sustain your business. The COVID-19 pandemic has caused a massive loss for the delivery business in the initial period. Still, with social distancing and contactless deliveries, the delivery business started to come on track. What was common in this phase was the considerable loss in the delivery costs.
Delivery costs are said to be a silent killer. If you cannot control your expenses in time, the rising prices will bring your business to the ground faster than you could even imagine. According to the report, in 2019, the US's logistics expenses went up to $1.63 trillion. In a statement of US transportation cost, we see that the cost amounted to $1.06 trillion.
Now to address the real problem of reducing the delivery costs. Many businesses don't get a clear idea of managing the delivery costs and thus, in turn, suffer a massive loss in their business. Let's look into a few tips and tricks which can help you in reducing the delivery costs.
Using a route planner to reduce delivery costs
We have seen a massive spike in online shopping amidst the COVID-19 pandemic. All the pressure to deliver goods to the customers in the allotted time came on to the last mile delivery. With this increase in online shopping, the costs for shipping the packages to the customer's doorstep also increased.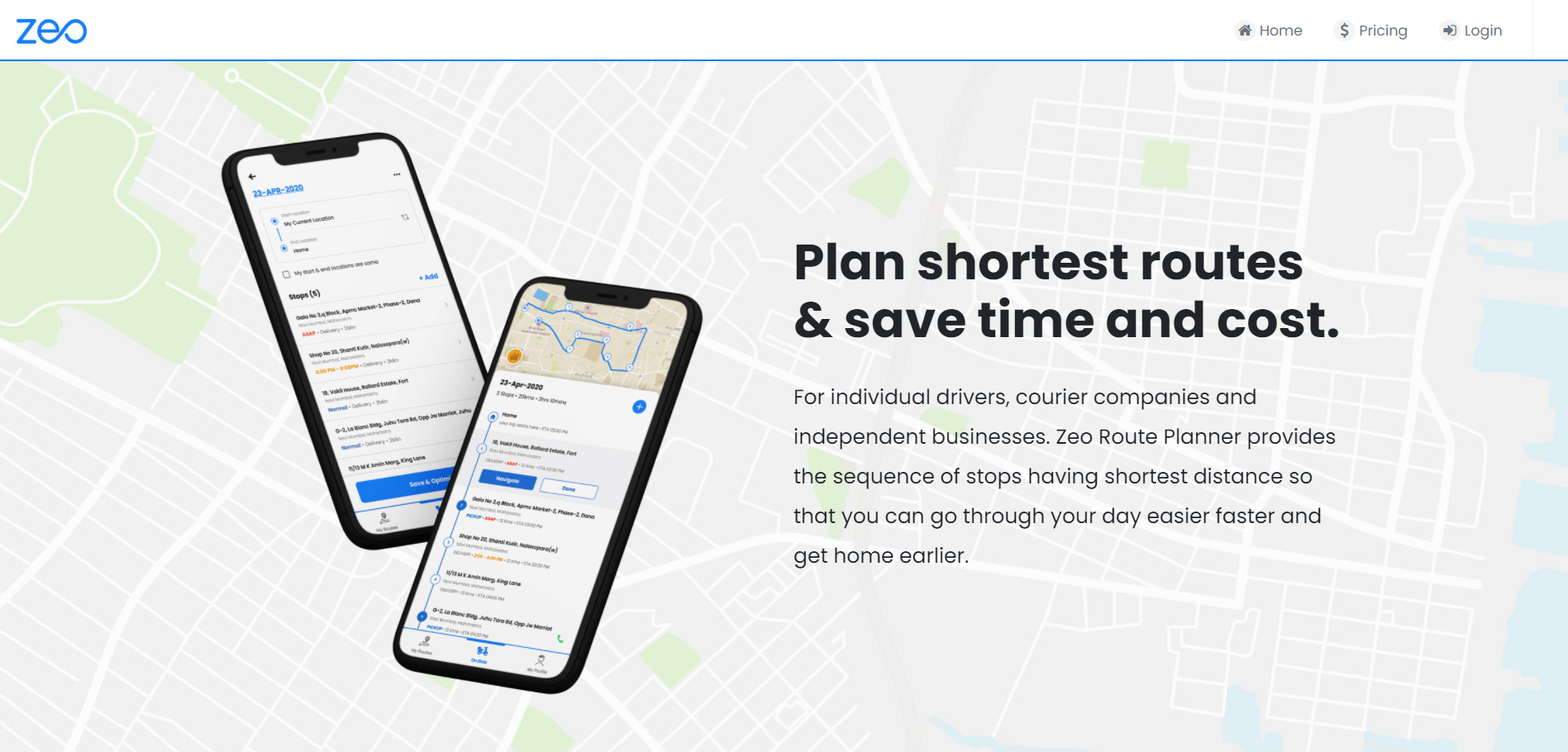 Many people thought of buying more vehicles and hiring new drivers. Buying more cars and hiring additional drivers may sound like a solution, but it'll make your business bleed over time. Your profit margins will be thin, and sometimes you may need to settle with breaking even or even losing.
But don't worry, there is a way you can reduce your delivery costs and, i.e., by using a route planner software or precisely calling it the last mile delivery operations software. With the help of route planner software such as Zeo Route Planner, you can save a lot and increase your business profits.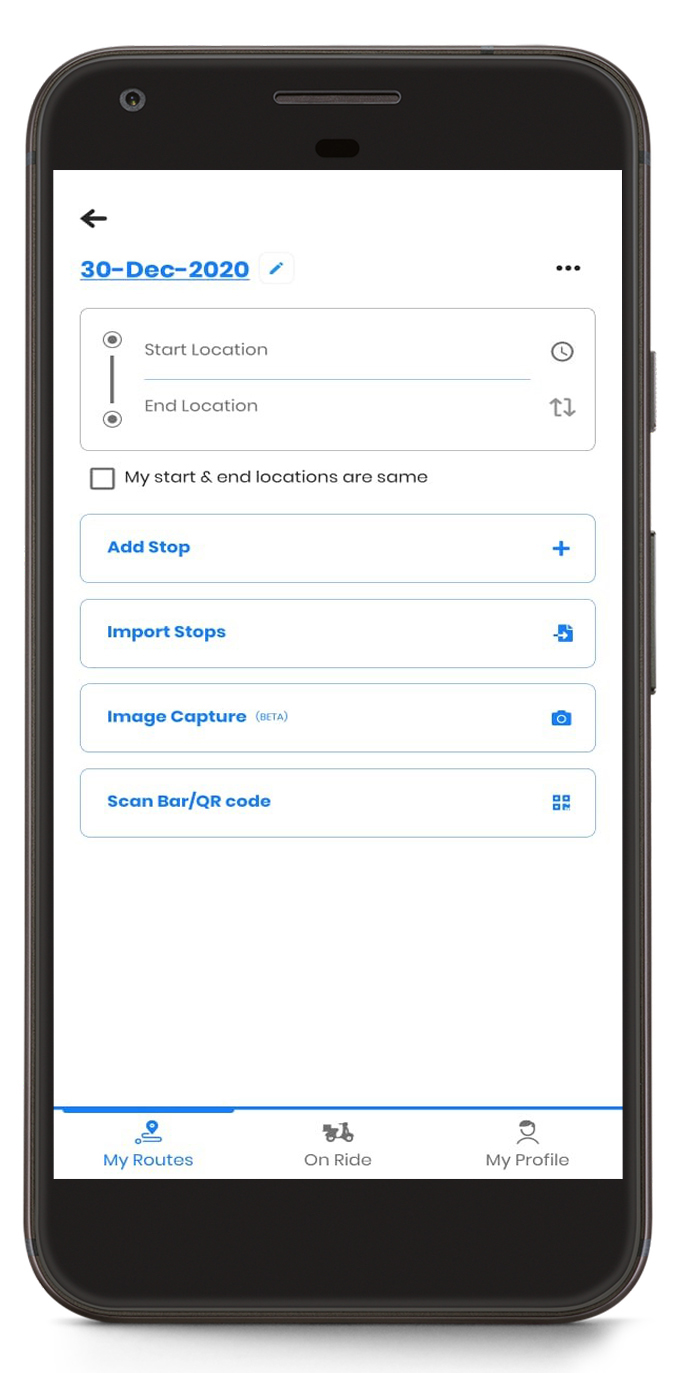 With the help of a route planner, you'll be able to plan well-optimized and fuel-efficient routes with turn-by-turn directions for your drivers. The application also considers the traffic congestion, one-ways, weather conditions, and more while optimizing a route. In this way, you need not worry about anything.
With the help of a route planner, your drivers will never get stuck on the road, always show up on time, and make timely deliveries without burning excess fuel. The best route planners even come with a reporting and analytics feature that helps you track fuel expenses and many other crucial data so that you know where you need to tighten your costs.
Route monitoring and training can help reducing delivery costs
You can use a route planner to plan a well-optimized route for all your delivery processes, but what to do after that. To reduce the delivery costs, your drivers also need to follow that. If your drivers deviate from the plan and take longer routes, it will make your fuel costs go up and increase your payroll expenses due to overtime.
It would be best if you also considered that your drivers could even run errands, make personal stops, slack off during work hours and then speed up to cover up and still show up on time. Such speeding will increase your fuel expenses and make your drivers vulnerable to road accidents. Your business may also need to pay for damages, legal costs, and medical treatment associated with any accidents.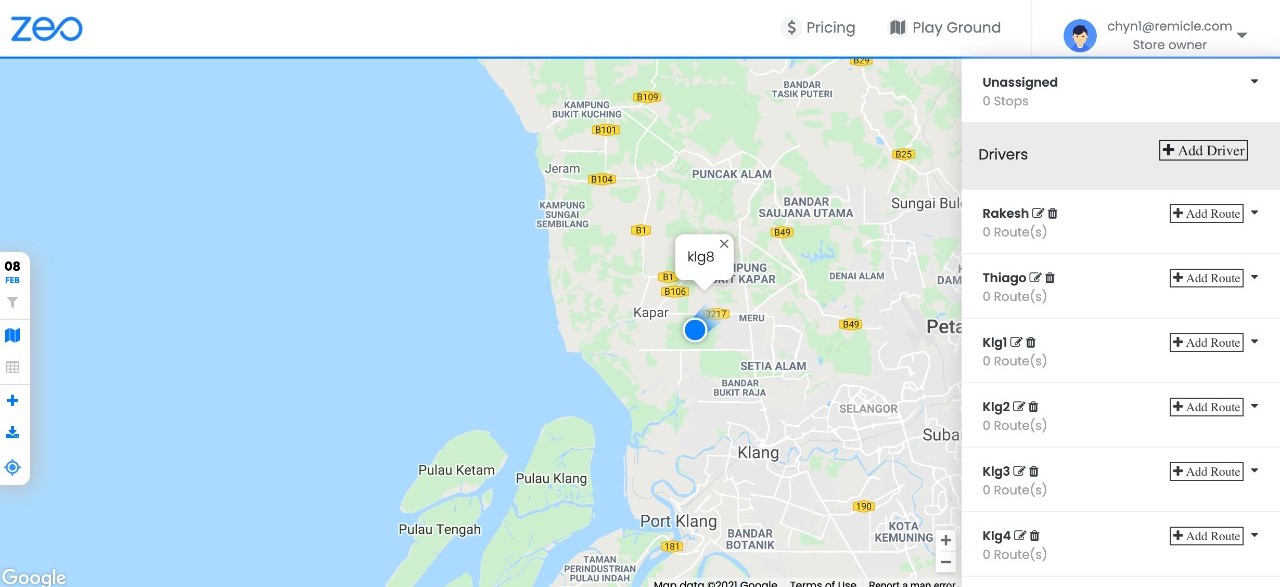 Other lousy driving behaviors, such as sudden braking, harsh acceleration, and idling, could make things even worse for your business and your pocket. The solution to this problem is using a route monitoring application or a GPS tracker.
With Zeo Route Planner's GPS trackers, you can monitor your vehicles and drivers in real-time to ensure they do what you have asked them to do. If you are not there, your dispatcher can keep track of all drivers using our web app. You can also help your drivers in case they meet into any mishappening on the roads.
You can also adopt a driver training solution to identify your drivers' destructive driving behaviors and automatically assign the relevant training program to them to make the same mistakes never happen again. You can also reward the drivers who don't engage in bad driving behavior to encourage them to continue the best practices to save fuel and other transportation costs.
Trying to reduce failed deliveries can help reduce delivery costs
Planning the perfect route and ensuring your drivers follow them are still insufficient to reduce the delivery cost. The customers must also be available at the right time to receive their packages. Even a slight delay at one-stop may cause the other scheduled deliveries to fall behind schedule.
Also, a delivery could fail if the customers are not around to collect it, which will mean wasted time, increasing the cost of delivering the package. So, try giving your customers an accurate estimated arrival time (ETA), which is pretty easy to do with a route planner app. It will save your costs as the chance of failed deliveries will decrease when customers precisely expect their packages.
Zeo Route Planer even goes one step further by offering customers an alerting and notification feature to automatically alert them, through email or SMS, when their delivery is nearby or out for delivery so that they can make themselves available.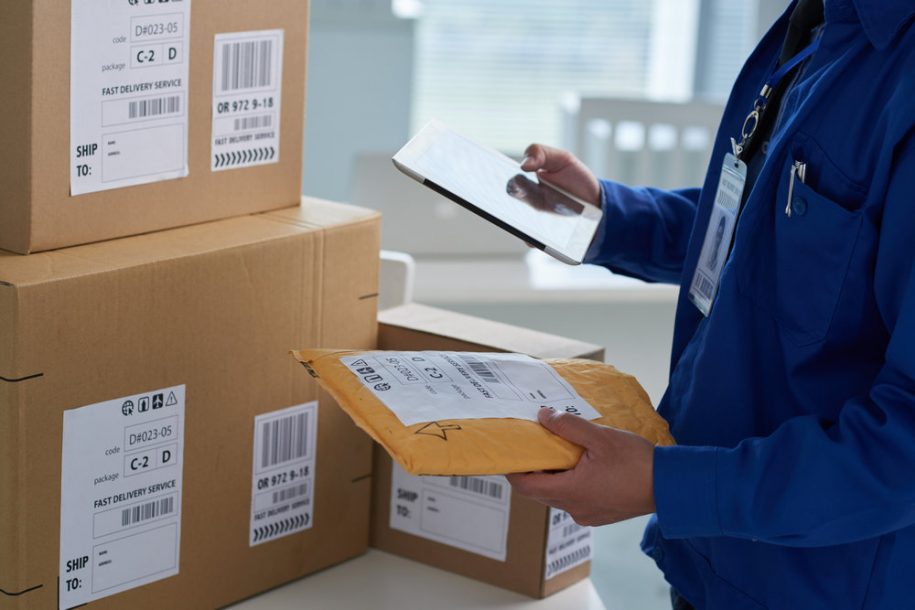 Zeo Route Planner also provides a customer portal, which the customers can use to track their packages' status on their own.
Final Words
With this post's help, we have tried to bring out some of the factors that generally increase your delivery costs. There are many other factors which can help you reduce the delivery costs even more further. We think that by following these points, you can reduce your last-mile delivery costs.
With the help of Zeo Route Planner, you get the best in class service with 24×7 support. You get the power to import your addresses by using a spreadsheet, image capture/OCR, bar/QR code, or by manual typing. (Our manual typing uses the same autocomplete feature as Google Maps). You can also import addresses to the app from Google Maps.
You can get the optimized route under one minute and the option to re-optimize your routes anytime. You can add or delete any number of stops in the middle of your delivery process. You can also monitor all your drivers in real-time from sitting in one place.
With the help of Zeo Route Planner, you get the option to notify customers about their deliveries. The features of customer notification help you to provide a more extraordinary customer experience. You also get the customer portal, which allows your customer to track the packages on their own.
We hope that by now, you must have understood the need for a route planner, and we hope you choose the right one to save the delivery costs of your delivery business.
In This Article