Reading Time:
5
minutes
To run an efficient business, you should always try to lower your costs. The lower your costs for anything operational, the more value you can provide to your customer in terms of time and quality. This notion is essential for delivery businesses.
Reducing the cost of last-mile delivery is of the utmost importance. It can also ensure an excellent delivery experience for all those involved in the process, such as you, the business owner, your fleet manager, your delivery drivers, and your customers.
The team at Zeo Route Planner has a fair amount of experience with last-mile delivery services. We are working with hundreds of delivery business owners, fleet managers, SMEs, and individual drivers. We have interviewed all our customers to get a better understanding of their best practices. We have formulated some points which can help to lower those costs:
Proper planning
Improved route planning and mapping
Ability to choose vehicles effectively
Training drivers to be more efficient
Automating manual processes
Investing in communication
Let's dive into each of these in a bit more detail.
Lowering delivery costs through proper planning
Lowering last-mile delivery costs starts with proper planning. Every second you save can have much effect over time, resulting in a much lower price. For example, you can plan out the placement of products within a warehouse to encourage an efficient workflow.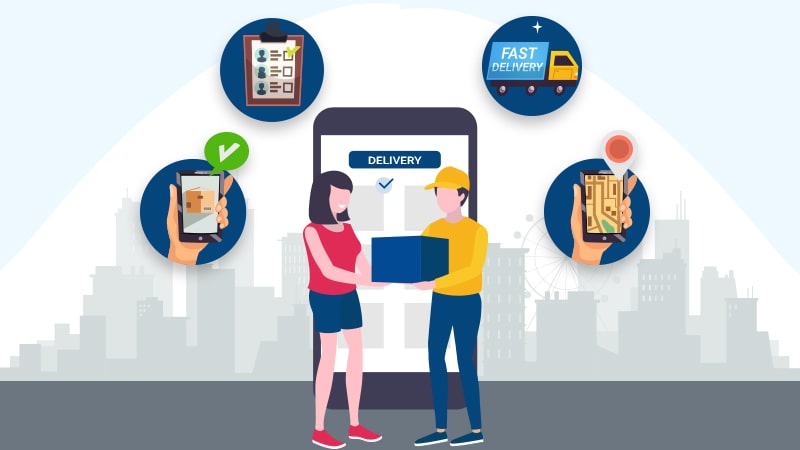 One example is setting up packages so they are ready to be received and packed in delivery vans by your drivers. There are less confusion and friction during this step of the process; the quicker products get out the door. And when it comes to lowering delivery costs, speed is essential.
Using route planning to lower delivery costs
Planning optimized delivery routes are one of the best ways to lower delivery costs. Everyone will agree that driving extra miles can cost you in fuel and it can delay delivery times. We suggest you use a routing solution that can help to ensure your drivers are taking the most efficient route possible between multiple stops, saving your business fuel and time.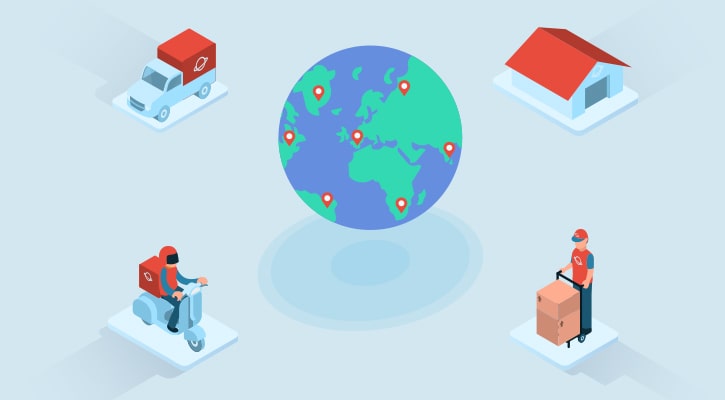 Routing algorithms can do much complex mathematics that's hard for humans to compute. For example, routing algorithms can consider various work constraints such as delivery-time windows, the capacity of delivery trucks, and even driver speeds and factor that into a route solution that minimizes driving time and fuel spend.
Picking the right vehicles to achieve low cost shipping
You must ensure to invest proper time to find the right vehicle for your fleet and your specific needs. It would be best if you asked questions yourself the following questions:
Are your delivery trucks constantly over capacity?
Are your drivers making multiple trips to finish delivering everything for the day?
Start answering these questions to identify whether or not you have the right vehicles for your team. You might think that having a bigger car makes the most sense because it gives you room to scale. But it could also be costing you. For example, vehicles that are too big for the areas they are delivering will waste time finding parking or take alternative routes to avoid narrow streets or bridges with low clearance.
Training drivers to be more efficient
In business, we believe that you should keep your employees happy because happy employees work more efficiently. Undoubtedly this is the case with your delivery fleet as well. Improving their working conditions and your approach to managing them can reduce your extra costs.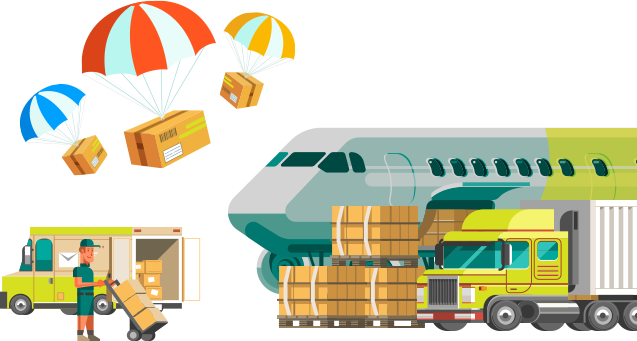 You can lower delivery costs by training your drivers to be more efficient and effective with their driving. Efficient driving practices like reducing idling, driving the speed limit, and staying on schedule can help your team avoid wasting time and effort.
Assessing a workforce's willingness to be trained is also an essential factor to consider when thinking about driver costs. Some businesses even make sure to get this type of training in during the interview and onboarding process.
Automating manual processes
Being more involved in the last-mile delivery process can give you visibility into the levers you can pull to ultimately lower costs and possibly even grow your business in the process. Automation can help streamline many functions in your industry.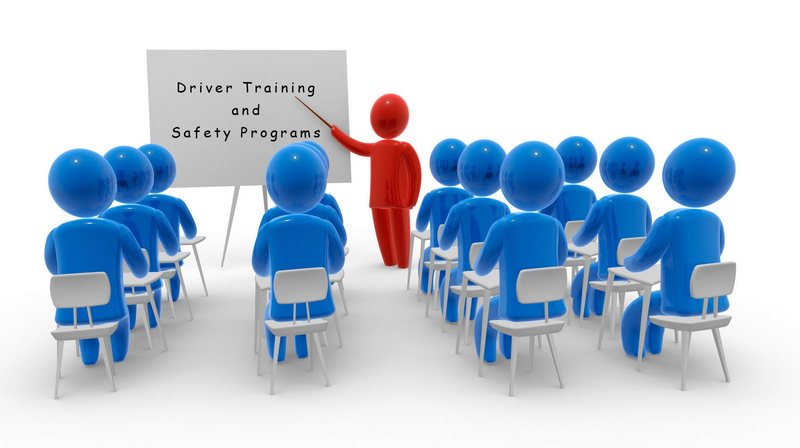 For example, setting up an online shop with the help of an e-commerce platform will give you tools to manage payments, keep track of inventory, and even send out automated email campaigns to your customers. If your fleet is a bit more complicated, IoT connected devices can help you track assets, monitor driver performance, and improve fleet performance. And when you convert your manual route planning into an automated process, you're able to focus your efforts on scaling up your delivery business.
During the COVID-19 pandemic situation, one of our customers ramped up their grocery delivery to families stuck at home. They used the Zeo Route Planner app to scale up their volunteer fleet to make more than 9,000 home deliveries.
Investing in communication
One preeminent aspect of a successful business is having clear lines of communication. It helps you stay on the same page, avoid misunderstandings, and in turn, you can save some time and money as well. From a customer perspective, keeping progress visible and communicating with your customers will help keep them happy and reduce the phone calls asking where their goods are.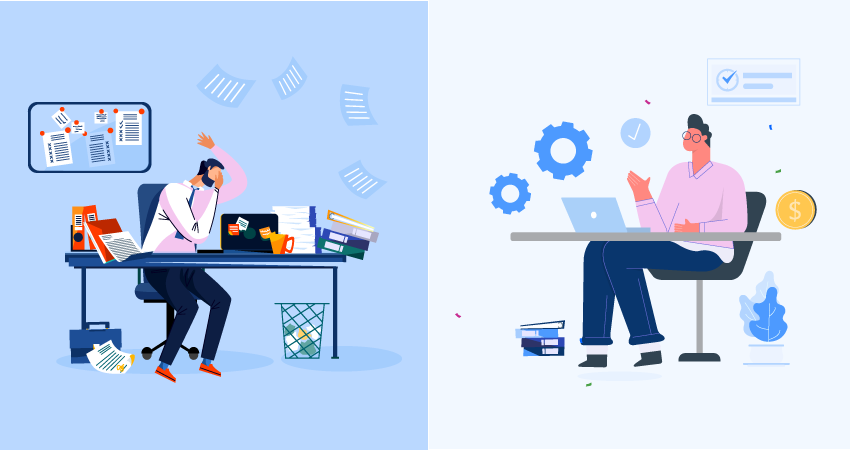 Letting the customers know a bit of information is key to a good customer experience. Our customers use customer notifications to automatically send an email to customers telling them when their deliveries will arrive.
From a driver's perspective, you can reduce tons of stress back and forth by ensuring you have tracking and proof of delivery options embedded into your communication systems. With this, you can protect your business from problems related to late or lost packages.
Conclusion
When it comes to tackling the last mile problem, certain things are just out of your hands. We don't control the economy or the traffic lights; we can't predict accidents, extreme weather, or a global pandemic. But there are plenty of things you can control or influence. You have an excellent opportunity to lower delivery costs by managing your last mile better today than you did yesterday.
With Zeo Route Planner, you get the best-optimized routes and real-time tracking of your drivers. You get the option to import addresses through a spreadsheet, image OCR, scan bar/QR code, and manual typing. This way, you can automate your process. You also get the best proof-of-delivery with Zeo Route Planner, through which you can keep a proper tracking of the delivered goods. Another essential thing you will get with Zeo Route Planner is to communicate with your customers and keep them informed about their package. If you want to lower your cost and earn more in the business, Zeo Route Planner is the ultimate solution.
Start looking at your operations and see if there are ways to make minor improvements in each of these categories. Every little bit counts.
In This Article