Reading Time:
4
minutes
If you want to run an efficient delivery operation, you need to optimize the routes easily and use the fastest route available. This has been a major problem in the field of last-mile delivery. Planning the most efficient routes manually will take many hours for you, and it's hard for businesses when they have one delivery vehicle and a list of addresses.
Managing multiple and complex routes, multiple addresses, and various delivery details can put you in real trouble. This is almost impossible to calculate without an advanced route planning tool accurately. Many delivery teams use free route planning apps (or even Google Maps), but these often fall short because they limit the number of routes or stops you can plan.
To run an efficient delivery operation, you need to optimize routes easily and know that they're the fastest route available. And there are other things to consider when planning routes, such as priority stops, real-time changes, time constraints, and more.
How Zeo Route Planner can help you save time & money
At Zeo Route Planner, we understood the problems faced by the last-mile delivery service provider and developed Zeo Route Planner to help and scale up the delivery process. Below are a few points that will help you understand how Zeo Route Planner can help you save your efforts and money in the delivery operations.
Route Planning and Route Optimization
Whether you're a courier or a delivery company or you're a small business like a restaurant, florist, bakery, or brewery, route planning and optimization can cause a lot of time drainage. Business owners often spend hours every day manually figuring out the best route for their delivery service. They might be using an app like Google Maps to figure out driving directions, handing out routes one-by-one based on city areas or staff schedules. This consumes much time, and there are always mistakes in the calculation. They will often print out the resulting route plan and give it to their drivers, who will then have to input the addresses manually into their navigation app as they go.

Couriers and delivery companies often have some tool to help them with route planning and optimization, sometimes a free one, and sometimes they pay for it. They suffer from limitations like a cap on the number of stops or routes, an inability to optimize for multiple drivers or a lack of integration with other delivery processes.
Zeo Route Planner can help you in route planning, as we provide various features such as importing addresses from spreadsheets, image OCR, and manual typing. With the help of our route planning services, you can manage a ton of addresses without any worries. Zeo Route Planner also provides the best route optimization. Our fast and efficient algorithms provide you with the best-optimized routes within minutes. With our application's help, you will never face any kind of issue regarding the management of routes.
Managing and Customizing Routes in Real-Time
Last-minute changes to the route plan may hinder your route planning, especially if you've figured it all out manually and printed out the itinerary. This situation can arise due to various factors such as:
If you want to prioritize any delivery after the customer's request.
If the recipient is not available for the delivery, you need to come back to deliver the goods again.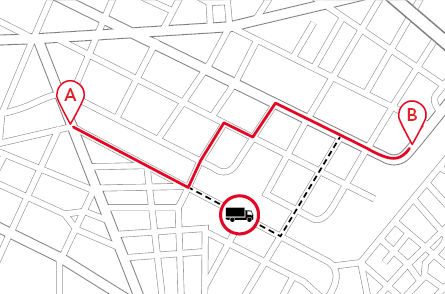 These, and other unexpected events, can disrupt route planning. Not only does this make your process inefficient, but it can leave recipients without the parcels that they're expecting. This harms customer satisfaction and adds stress to your support team who deal with the inquiries.
Zeo Route Planner understood this problem, and we developed the app keeping these points in mind. We have included features in the app to make any changes that arise in the final moment, and then you can re-optimize routes to carry out a hassle-free delivery process. Zeo Route Planner provides you the power to customize the routes according to your needs.
Navigating and Operating the Planned Delivery Routes
Planning delivery routes is one challenge to overcome, but actually operating those routes efficiently is another thing entirely. Delivery teams often struggle in the following ways:
Using multiple systems for managing deliveries, for example, a separate proof of delivery system (or paper forms), messaging apps, and delivery lists.
Having no real-time visibility on drivers in the context of their planned route, meaning dispatch has to call or message drivers to find out where they are. Then, to relay information to customers manually without accurate ETAs.
Driving routes that aren't actually optimal, causing backtracking, overlaps, and delays.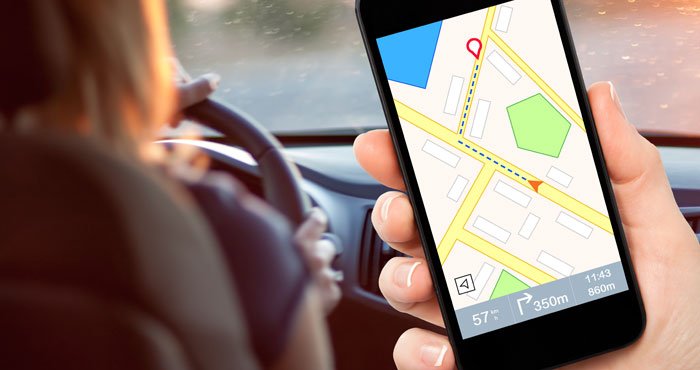 Zeo Route Planner provides proof of delivery, with which you can keep your customers informed about their package delivery. We also provide integration with various maps such as Google Maps, Waze Maps, TomTom Go, Apple Maps, Yandex Maps. You can choose any of the navigation services according to your preference. We also provide real-time tracking with which you can track your drivers and also keep your customers informed. With this application's help, you can get the most optimized route, which will cut down the extra cost of re-delivery.
What you need from a route planning software
In the end, an efficient route planner needs to create optimized routes with minimal manual effort, with each one actually being the shortest route (or fastest route). But the best route optimizers will also help you manage your deliveries more efficiently.
With Zeo Route Planner, you can account for time constraints and priority stops, customize routes after they've been planned, and track the whole delivery process as it's occurring. Drivers can follow the optimized route in their own preferred GPS app and do everything they need to do in one mobile app. This cuts down on the time they spend on the road and means deliveries are completed more efficiently throughout the day.
In This Article