Reading Time:
7
minutes
What is the difference between Google Maps and route optimization software? Which one is best for your delivery business.
When it comes to navigation services, Google Maps is the first choice for everybody. No matter in which part of the world you are situated, Google Maps' popularity is the same everywhere. Some people use Google Maps as a route planner. In this post, we will discuss the difference between Google Maps and route optimization software. We will see what both offer and which one is the right choice for your business.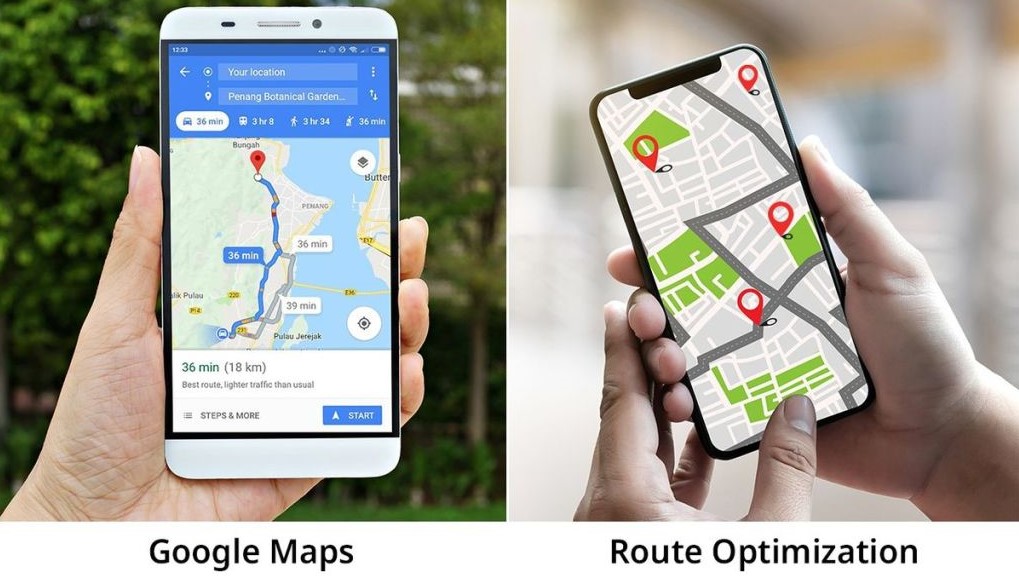 We will be comparing Google Maps with Zeo Route Planner, a route optimization software, and we will see the difference between these two platforms and which one you should use.
When should you use Google Maps for your delivery business
Various customers come to get a consultation from us for their delivery business. Many of them ask us if they can use the features of Google Maps for their delivery business. We have formulated some points, and we let our customers decide if they can use Google Maps for their delivery business based upon those points.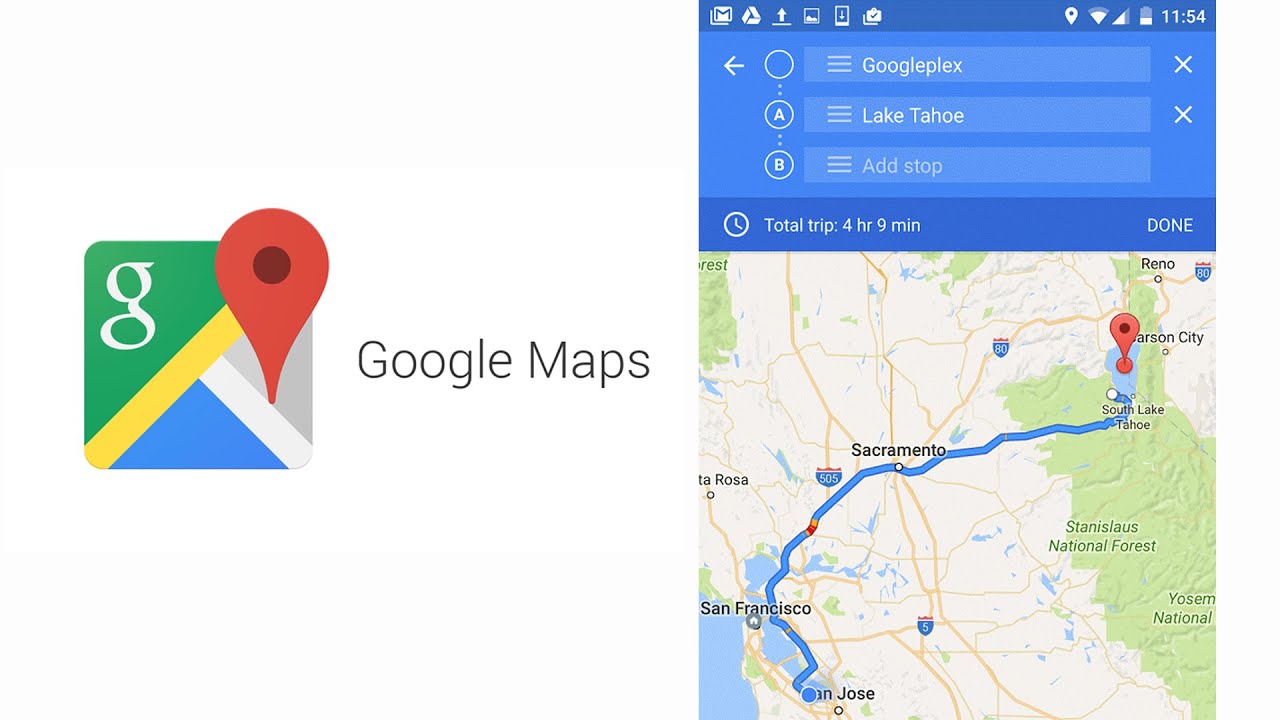 You can use the Google Maps features for your delivery business if your business fulfills all the criteria which we have listed below:
If you are planning nine stops or less.
If you only want to plan routes for one driver.
You don't have any delivery constraints such as time window, delivery priority, or other conditions.
The deliveries can complete your delivery addresses by using bicycles, walking, or a two-wheeler vehicle.
You can manually order the routes for the delivery process.
If your business fulfills all the criteria mentioned above, you can freely use the Google Maps features for your delivery business.
Will Google Maps optimize routes with multiple stops
Many people often confuse Google Maps as a route optimization software. For their clarity, we want to say that people can use Google Maps to plan a route with multiple routes, but it can never give you the optimal route.
Read here if you want to know how to plan multiple routes using Google Maps.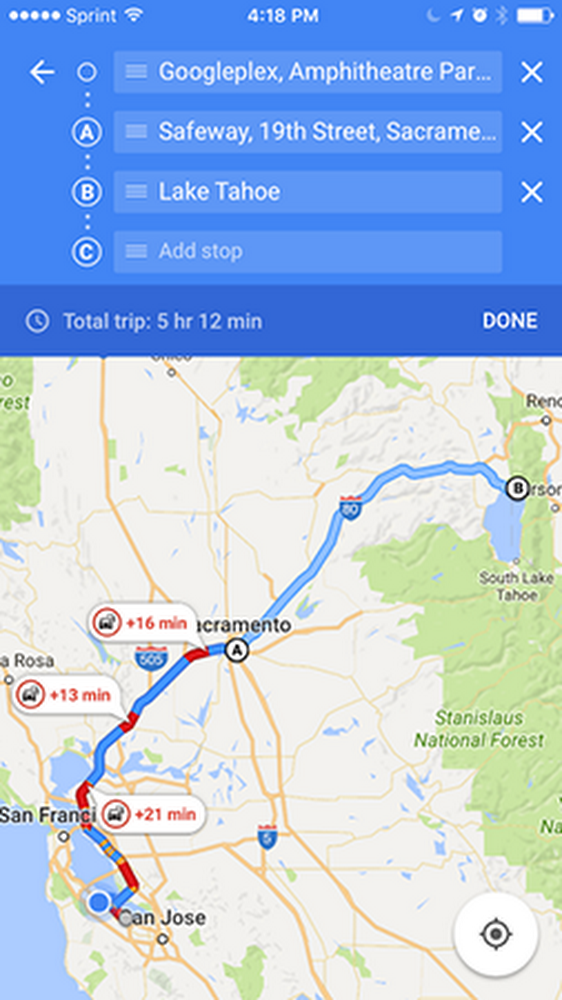 Google Maps gives you the shortest route from one destination to another destination, but it will never give you the best-optimized route, which can save your time, fuel, and labor. Google Maps was never to plan the optimized route and provide the shortest way to reach point A to point B.
The person planning routes will need to plot addresses in Google Maps and manually determine the most efficient order to serve them in. If you tell Google what order those stops should go in, you'll get the best results possible for which roads to take; but you can't ask it to provide the stop order for you.
You can read here how you can import addresses from Google Maps to the Zeo Route Planner app.
What do you mean by route optimization
Route optimization is when an algorithm takes a set of stops into account and then performs some mathematical computations and provides the shortest and optimal route that covers all the set of visits.

Without using an algorithm, a route probably can't be considered optimal simply because there's too much math involved for a human to do. Route optimization uses the most challenging computer science problem: Travelling Salesman Problem(TSP) and Vehicle Route Problem(VRP). With the help of a route optimization algorithm, you can also consider complexities, like time windows, into its search for the optimal route.
When should you use a route optimization software as an alternative to Google Maps
If you have hundreds of addresses to deliver packages daily and manage more than one driver, you are bound to use route optimization software. You need a tool that can provide you the optimal stop covering all your visits to the customer's addresses. The costs associated with delivery route plans are recurring and have one of the most considerable impacts on your business's profitability.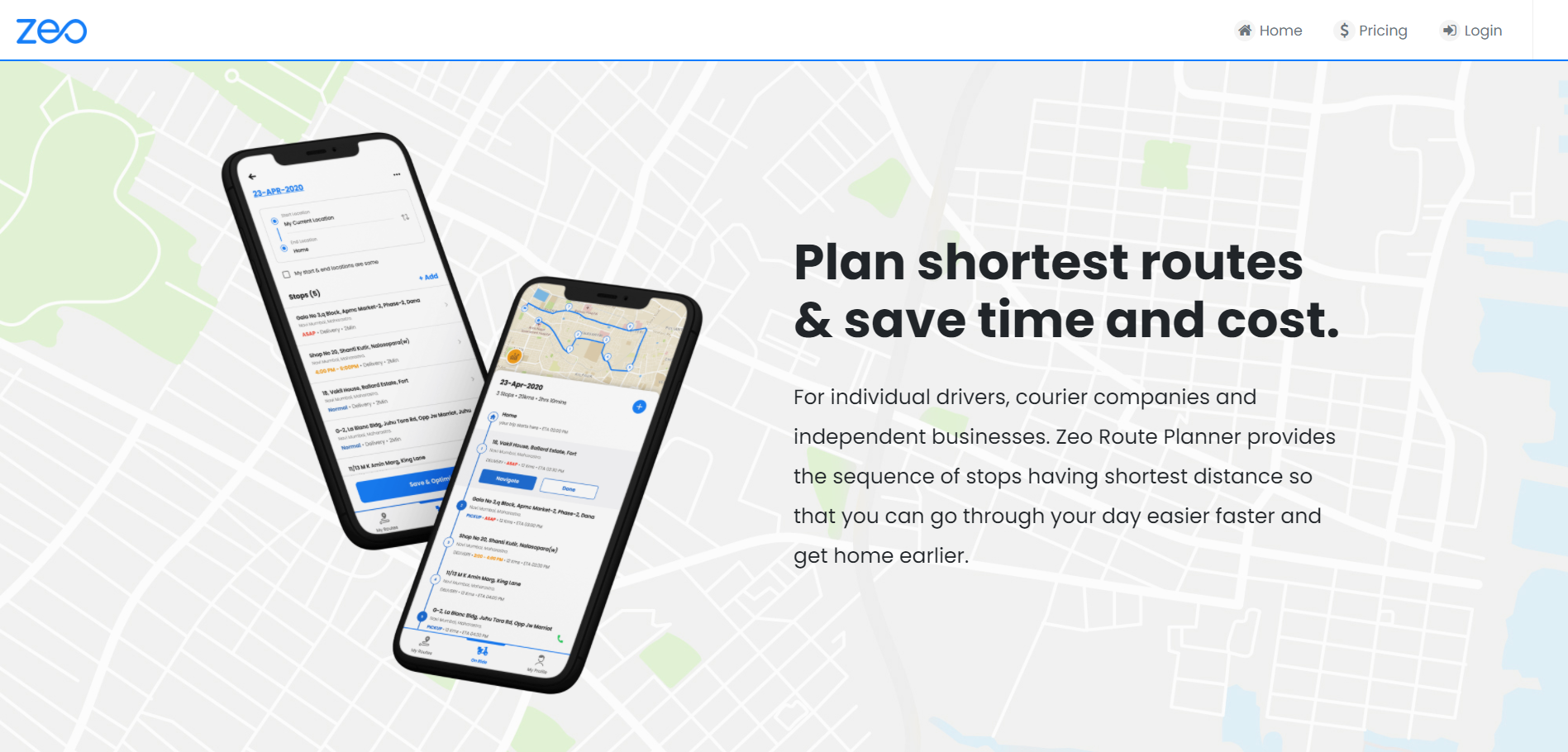 Once you have crossed the barrier of eight or nine stops, then managing routes become very difficult, and you are bound to make human errors. If you have to consider some delivery constraints based upon your customers, it will become your worst nightmare. It's not uncommon for delivery businesses to spend a couple of hours in Google Maps just for one route plan.
You have to use an alternative to Google Maps if you have the following problems:
Routing constraints
If you have any routing constraints related to your deliveries, you should use a route optimization app. These constraints can be time windows, vehicle loads, or any other conditions. You cannot keep track of these constraints in Google Maps. We are listing down some requirements for your delivery business that can be covered using route optimization software.
Time windows: Your customer wants their delivery to arrive within a specific timeframe (e.g., 2 pm and 4 pm).
Driver shifts: Your driver's shift time needs to be incorporated into the route and tracked. Or your driver takes a gap that you want to add.
Vehicle loads: You need to pay attention to how much a delivery vehicle can carry.
Stop distribution and route assignment: You need a solution that evenly distributes stops across your fleet of drivers, looks for the minimum number of drivers required or assigns routes to the best or nearest driver.
Driver & Vehicle Prerequisites: You need to assign a driver with a specific skill-set or customer relationship to a stop. Or you need a particular vehicle (e.g., refrigerated) to handle a particular stop.
Planning optimal route for delivery
Talking about Google Maps here, you get a cap of using only ten stops, and it leaves the order of the stops upon the user, which means that you have to manually drag and order the stops to find the optimal route. But if you are using a route optimization application such as Zeo Route Planner, you get the option to add up to 500 stops. Many businesses use route optimization software to plan their routes to save time, fuel, and labor. Suppose you consider all these factors and go on optimizing all the routes manually. In that case, you will not make it and end up frustrated and eventually business loss.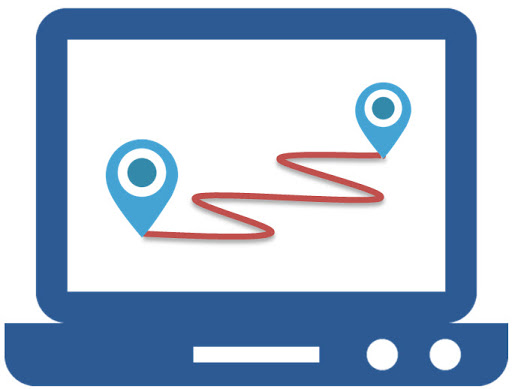 Using a routing application such as Zeo Route Planner, you can plan your multiple routes within minutes, and the app takes into account all your delivery constraints. All you need is to enter all your addresses into the app and relax. The app will provide you will the best route possible in just a minute.
Creating routes for multiple drivers
If you are a delivery business, which gets a massive list of addresses to cover every day, and you plan to divide the list of addresses among various drivers, using Google Maps is not practical. You can imagine it's pretty much impossible for humans to find optimal routes on their own consistently.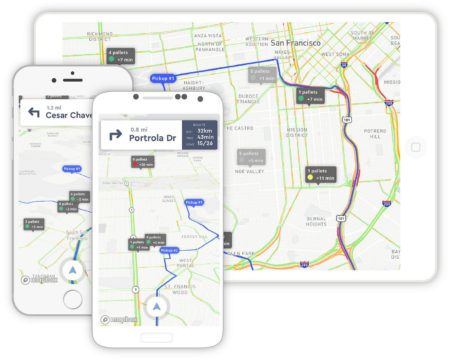 In this scenario, you get the help of route optimization software. With the help of a route management app, you can manage all your drivers and organize all the addresses among them. With Zeo Route Planner's services, you get access to a web app that you or your dispatcher can manage, and they can plan the delivery address, and then they can share it among the drivers.
Managing other delivery operations
There is more for a delivery business to consider than optimal routes. There are many other constraints to look at when you are managing the last-mile delivery operations. A route optimization software not only provides you optimal routes but also helps you manage all other last-mile delivery operations.
Let's see what other operations you need to manage.
Live Route Progress: Tracking the drivers and knowing if they are following the right delivery path is essential. It also helps you in telling your customers the right ETAs if they ask for them. It can also help you to help your drivers in case of any breakouts.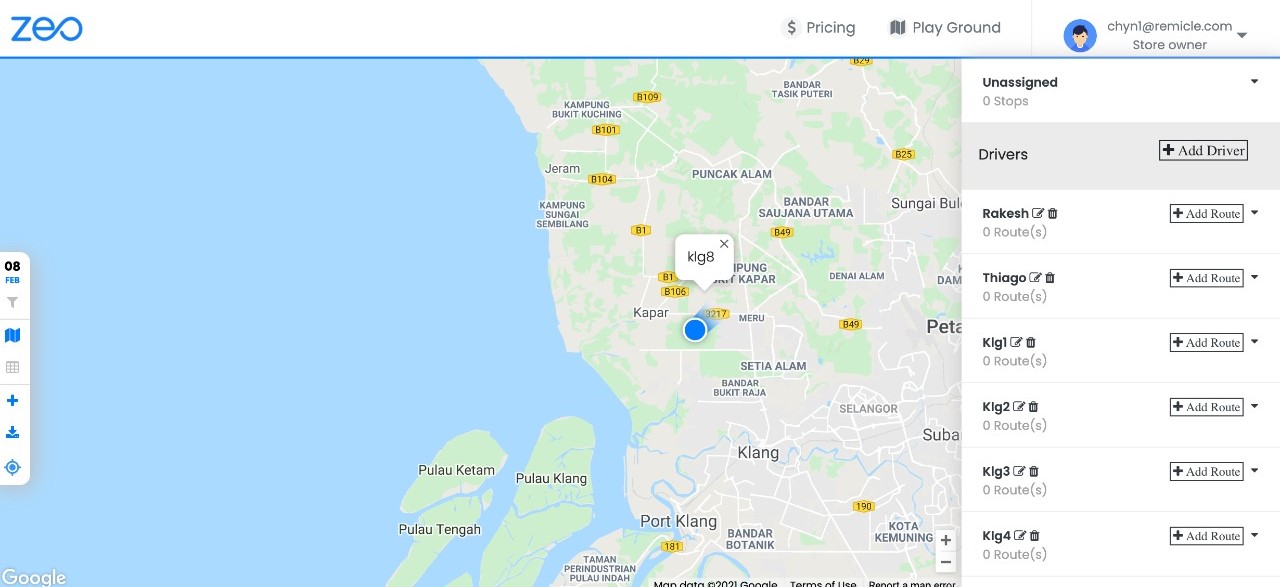 Customer Status Updates: There's been a monumental shift in consumer expectations since Uber, Amazon, and others brought new technologies to the delivery space. Modern route optimization platforms can automatically communicate ETAs to customers by email and SMS (text messages). Coordination can otherwise be very labor-intensive when done manually.
Proof of Delivery: Capturing a signature or photograph so that proof of delivery can be quickly sent over email not only protects delivery businesses from a legal standpoint but also helps customers identify who collected the package and at what time.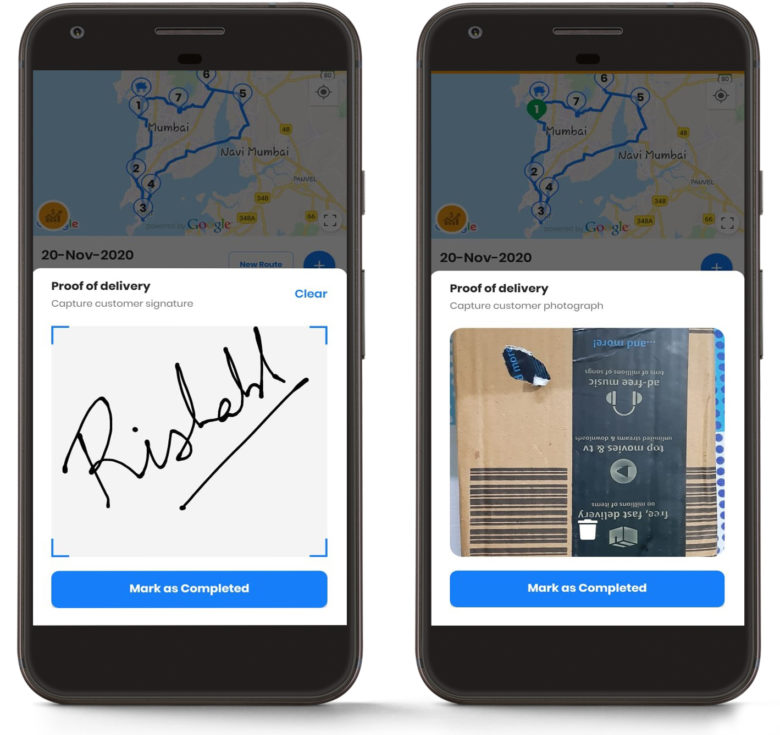 Zeo Route Planner can help you manage all the delivery operations, from sending customer notifications to capturing proof of delivery. It can help you manage all the functionalities that are involved in the last-mile delivery. You will experience a seamless experience while handling all the operations of the last-mile delivery.
Final thoughts
Towards the end, we would like to say that we have tried to analyze the Google Maps free feature and route optimization software. We have tried to list down the different points through which you can explore which one is right for you.
With Zeo Route Planner's help, you will get the best routing algorithm to optimize your routes. You also get the option to manage additional constraints such as time window, delivery priority, additional customer details, and other such essential conditions. You will also get to order multiple drivers using our web app and track your drivers in real-time. You get the best in class Proof of Delivery with the Zeo Route Planner, which helps you make the customer experience easy.
We hope that you have understood the difference between Google Maps and route optimization software. You might by now have understood which one is best for you.
Try it now
Our motive is to make life easier and comfortable for small and medium businesses. So now you are only one step away to import your excel and start away.
Download the Zeo Route Planner from Play Store
https://play.google.com/store/apps/details?id=com.zeoauto.zeocircuit
Download the Zeo Route Planner from App Store
https://apps.apple.com/in/app/zeo-route-planner/id1525068524
In This Article