Reading Time:
12
minutes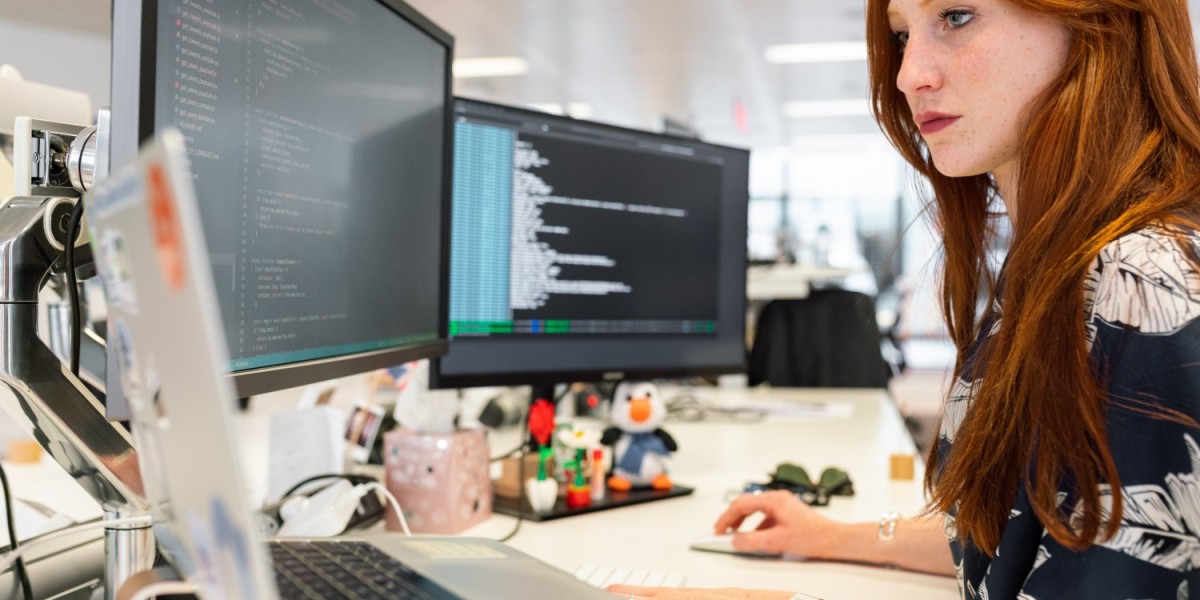 Long hours behind the wheel, a lot of heavy lifting, traffic holdups, and unhappy customers. The job that interstate removalists do can be a difficult one. Yet it need not be. There is a whole range of excellent route planning software out there that can make life a little easier for furniture removalists when it's time to hit the road. In this article, we'll take a look at the benefits of using route planning artificial intelligence. We'll also weigh up several leading route planning products to help you make an informed choice for the next time you have to haul interstate.
Artificial Intelligence is changing the game of route optimization. As a system, it is constantly retrieving data from the cloud, scrutinizing it, and planning new routes to ensure furniture removalists are taking the most optimal route, right down to the very minute.
This means that route planning the old-fashioned way simply cannot compete. If you are serious about moving your interstate removalists business forward, you need to harness the power of artificial intelligence. Not only will it make planning out the most efficient route a walk in the park, it will also ensure your company maintains a competitive edge over the competition. When it comes to running a business it's never wise to stay still for long. And this is certainly more than true for businesses who rely on getting places in a hurry!
Interstate Removalists Are Reaping Advantages of Artificial Intelligence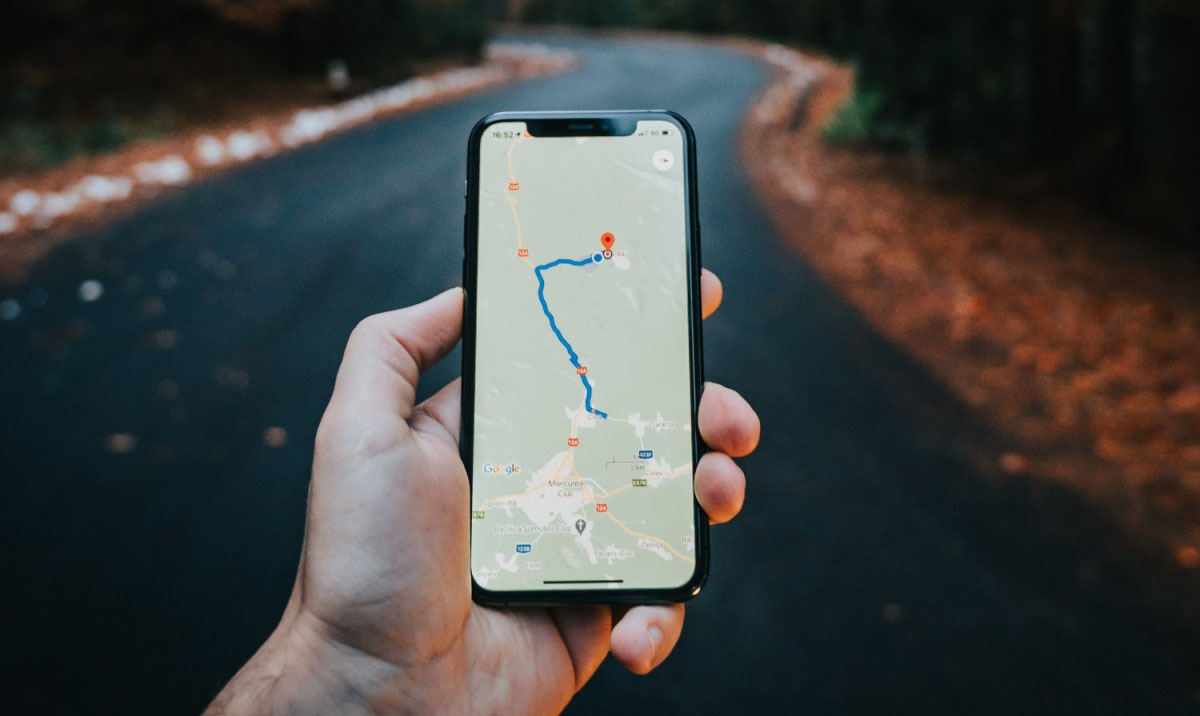 Save time
Obviously, one of the biggest benefits of using route planning is the amount of time it can help save. And in the house removalist game, time is money. When you have quoted a customer based on having their worldly possessions delivered to their new home interstate, it doesn't pay to be late. In fact, disgruntled customers can cost removalist companies lost earnings based on bad reviews and complaints. On the other hand, getting a job done ahead of schedule means giving the removalist crew a rest (and not having to pay for their ongoing expenses). Plus, you may even be able to squeeze in an extra backload. Reroute around traffic congestion, skip peak hours and bypass any roadwork all with the push of a button!
Running an interstate removalists business means you are in direct competition with other companies and their ability to deliver on time.
So, why not let advanced machine learning take all of the guesswork out of planning your next route?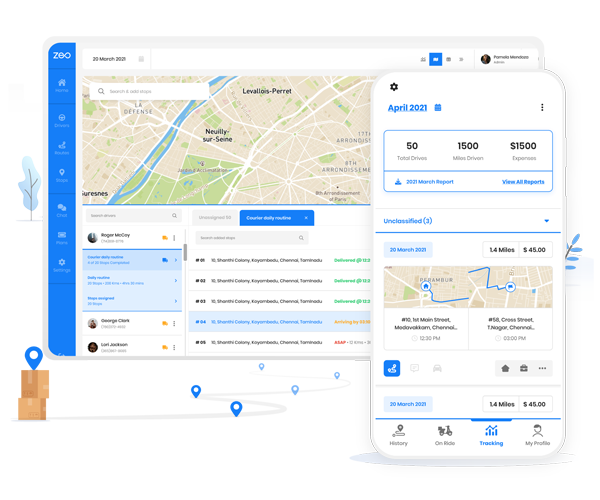 Are you a fleet owner?
Want to manage your drivers and deliveries easily?
It's easy to grow your business with Zeo Routes Planner Fleet Management Tool – optimize your routes and manage multiple drivers at the same time.
Make money
Spending less time driving means spending less on fuel. It also means paying fewer driver hours as well as less wear and tear on trucks. Reducing the time spent on the road by even one hour can equal hundreds of dollars of savings per week. We are living in changing times and this is also true for Australia's road network. A lot is happening with transportation infrastructure in this country, as well as how the traffic flows on our roads. These days simply updating transport routes every year isn't enough. That's why route optimization needs to occur on a consistent basis if it's going to help interstate removalists increase their profits.
Capitalizing on artificial intelligence's ability to plan out the most optimal route means you can actually offer an express delivery option for your customers. This will help you stay ahead of the competition and get more clients through the door. Capturing a larger market share and spending less time and money on providing a truly exceptional service sure sends like a recipe for maximizing profits!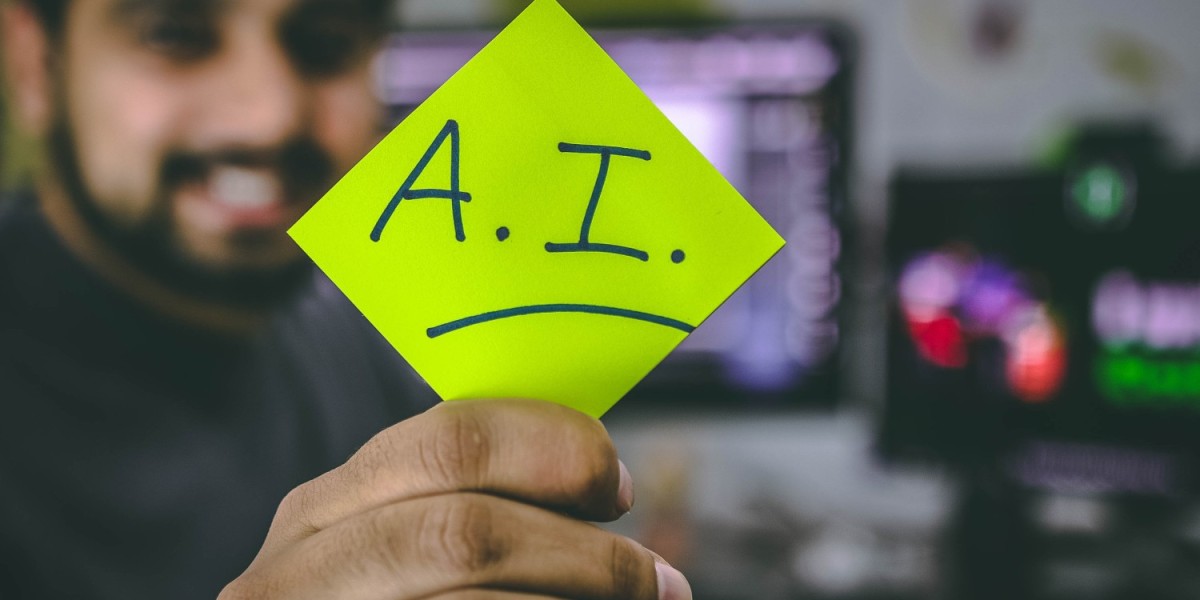 A great route optimization tool for interstate removalists takes into account certain factors such as:
Traffic
Drivers' work schedule
Order of deliveries
Whether roads are suitable for the size of the furniture delivery trucks.
A great route optimization tool can also:
Help optimize routes and tasks
Balance deliveries across a fleet of trucks
Help keep drivers on schedule
Reduce unnecessary costs and administration.
As can be seen, investing in route optimization is essential for interstate removalists looking to maximize profits and minimize losses. When it comes to finding the best route optimization tool for interstate removalists, whether it's for removalists Canberra, Brisbane, Sydney, or wherever, we present to you eight of the best.
The Best Route Planning Software for Furniture Removalists
Zeo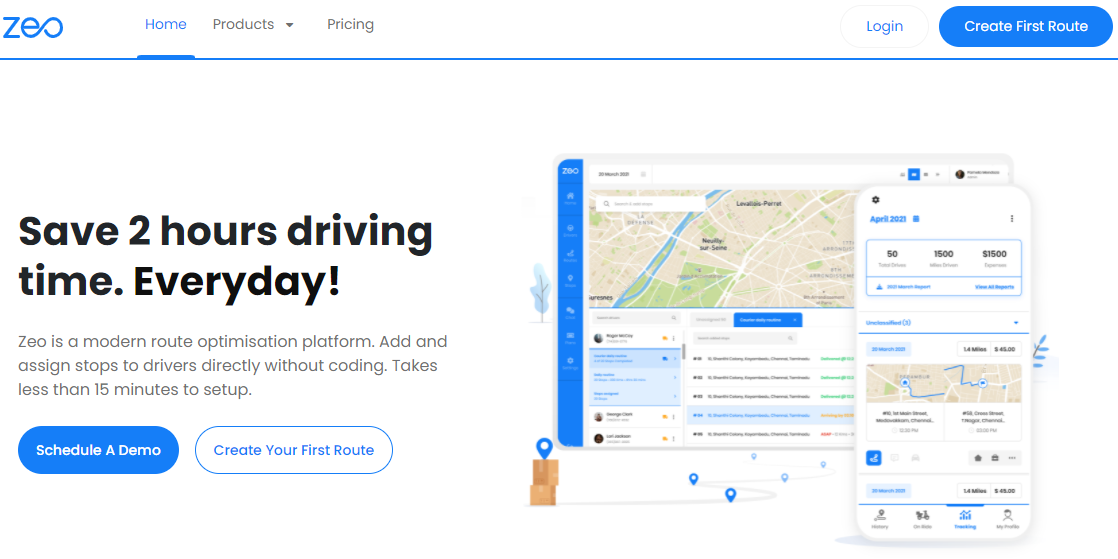 Easy set up in just 15 minutes and no coding knowledge required – this is what Zeo is famous for. It is a modern route optimization tool allowing management of up to 200 drivers at a time with analytics on driver performance, average speed and ratings. Available in over 165+ countries and trusted by more than 500,000+ drivers, these guys also have a business platform – Zeo Business – simplifying day-to-day tasks such as job scheduling, getting paid and business growth.
Best part? Pay only for drivers you add onto the platform – so no need to commit to a monthly plan larger than you may actually need.
---
TransVirtual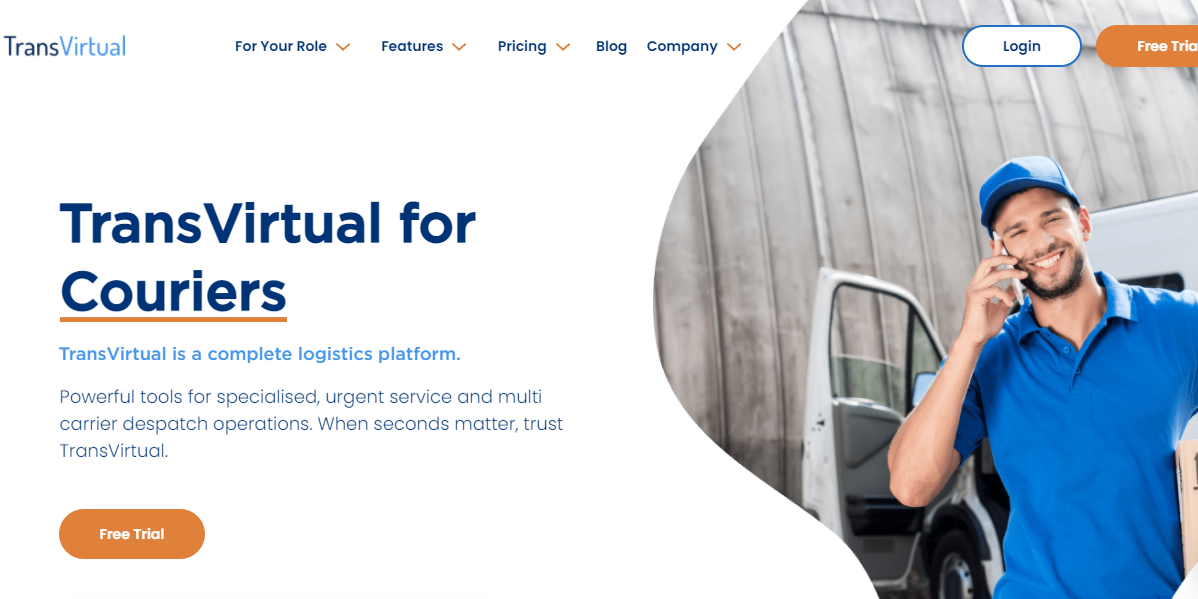 TransVirtual is an Australian company that offers a complete end-to-end logistics platform. Their route optimization tool promises to find you the most efficient route so as to optimize profits. What's more, they are currently offering a free 30 day trial of the full TransVirtual platform. This is a great opportunity to try out all the in-built features, such as no data entry, app integration, and one-step planning.
Why not take the opportunity to trial how you can configure the platform yourself to suit your company's needs?
---
Locate2u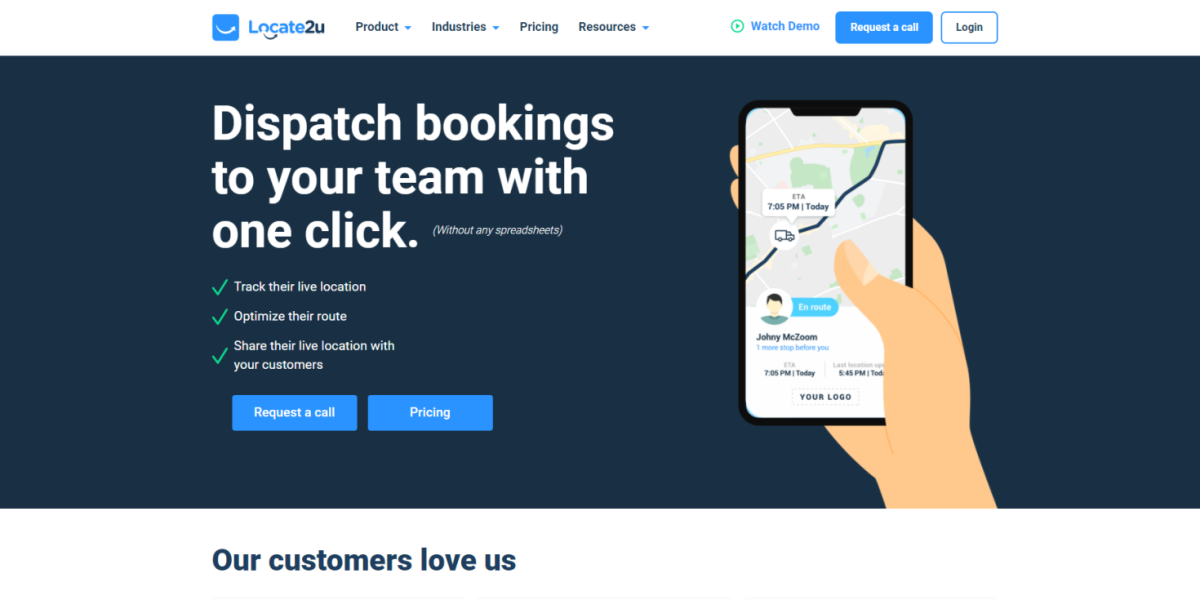 Locate2u is a global company that actually started in Sydney. These days, a lot of what they do focuses mainly on route optimization. Indeed, their stated goal is to transform the hours normally spent route planning into mere seconds! What started out as a same-day delivery service using advanced software to ensure a better overall customer experience has now morphed into providing route optimization to empower other companies to reap the benefits of using the most efficient routes.
If you're in the interstate removalists business, why not reach out to them to book a demo of their software so you too can ensure quick delivery times and happier customers?
---
IntelliTrac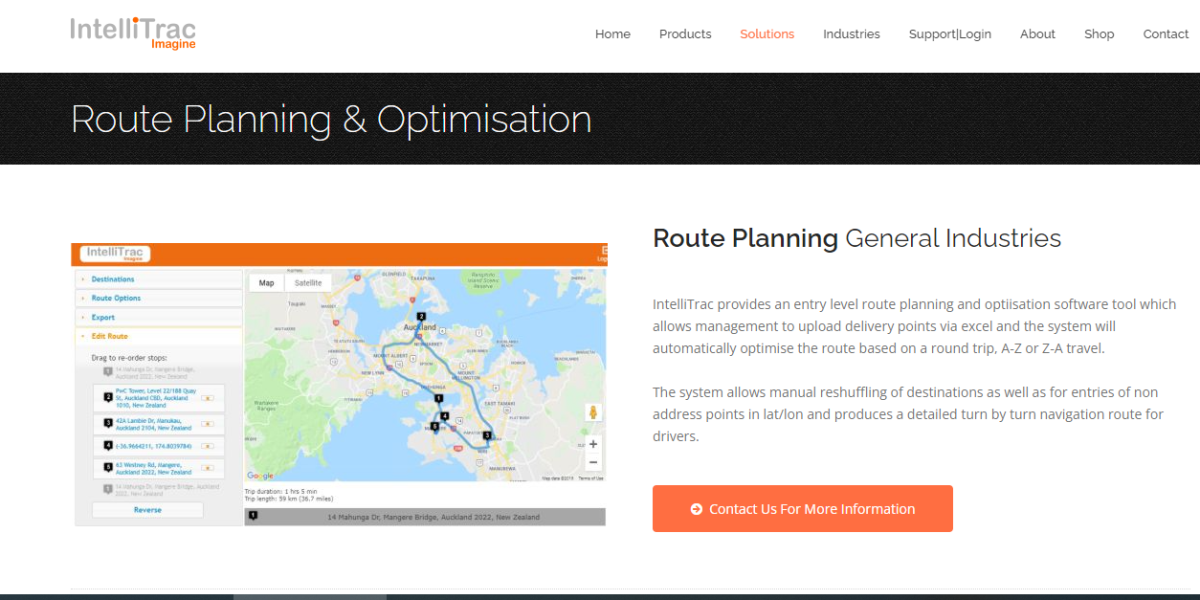 Headquartered in Australia, IntelliTrac also has offices in Indonesia, Malaysia, and New Zealand. The good thing about this company is that they provide entry-level route optimization software that interstate removalists can use to upload their delivery points via an Excel spreadsheet. Voila! With the click of a button, your round-trip route will be optimized. However, if you like to get a bit more hands-on, the IntelliTrac route optimization software allows for this too. You can manually reshuffle drop-off destinations as well as enter stop-off points without an address.
Oh, and their turn-by-turn navigation assistance for drivers is both helpful and reliable.
---
GoLoop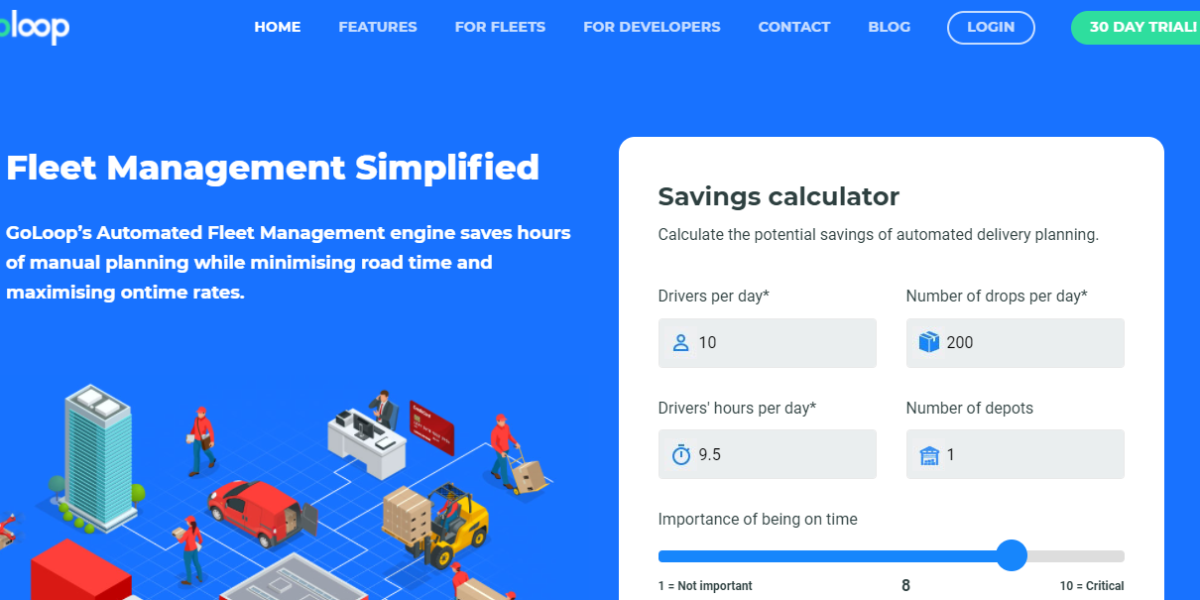 Based in Sydney, GoLoop's route optimization platform is loaded with great features. To ensure planned routes stay optimal throughout the day, GoLoop harnesses the power of artificial intelligence to continually assess which is the fastest and best route to take. Interstate removalists can rest assured that they are on the right path when factors like traffic, weather, and roadworks are taken into account. GoLoop has even in-built a Driver Break function whereby route planners can either require drivers to take mandatory breaks or flexibly allow them.
Plus, GoLoop prioritizes more critical consignments so that customers who might have paid for a premium express service are always left satisfied.
---
Mayika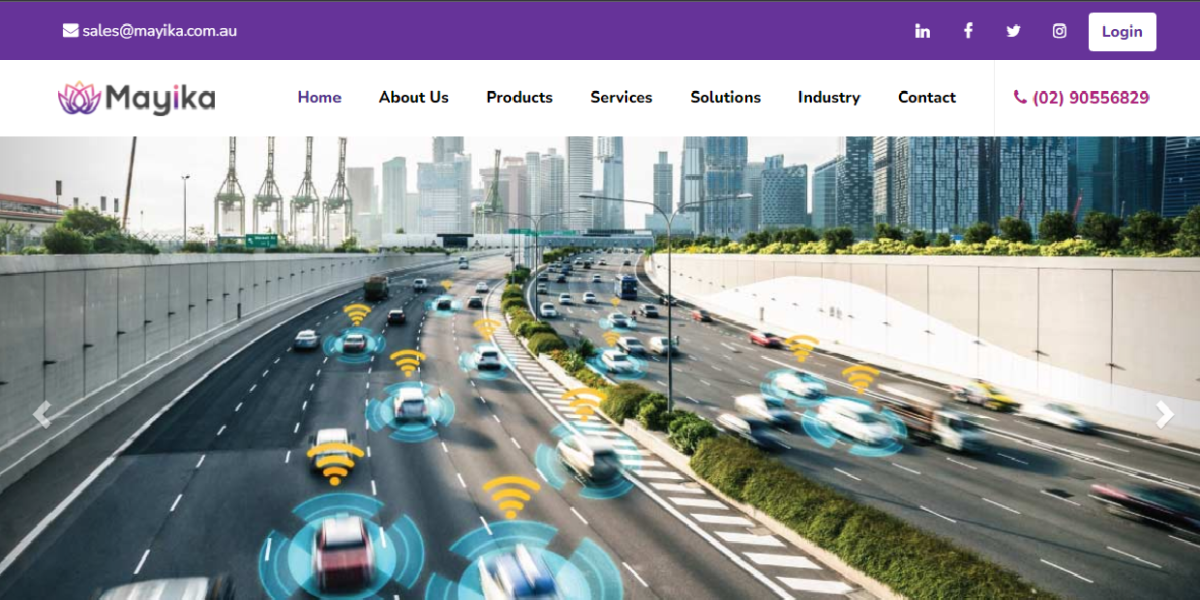 With over 15 years in the telematics industry, Mayika is well-positioned to deliver high-level route optimization software. Probably one of the most cost-effective and easiest to set up route optimization tools from this list, Mayika also offers a free trial. Interstate removalists would do well to give their product a go and see how easy it is to save a lot of travel time. This way, they are really offering value to their customers which will mean getting more business through referrals. They love nothing more than showing clients how to offset some of the inherent problems in the trucking and transportation industry.
The Australian-based team at Mayika is experienced and passionate about what they do.
---
MarketMotion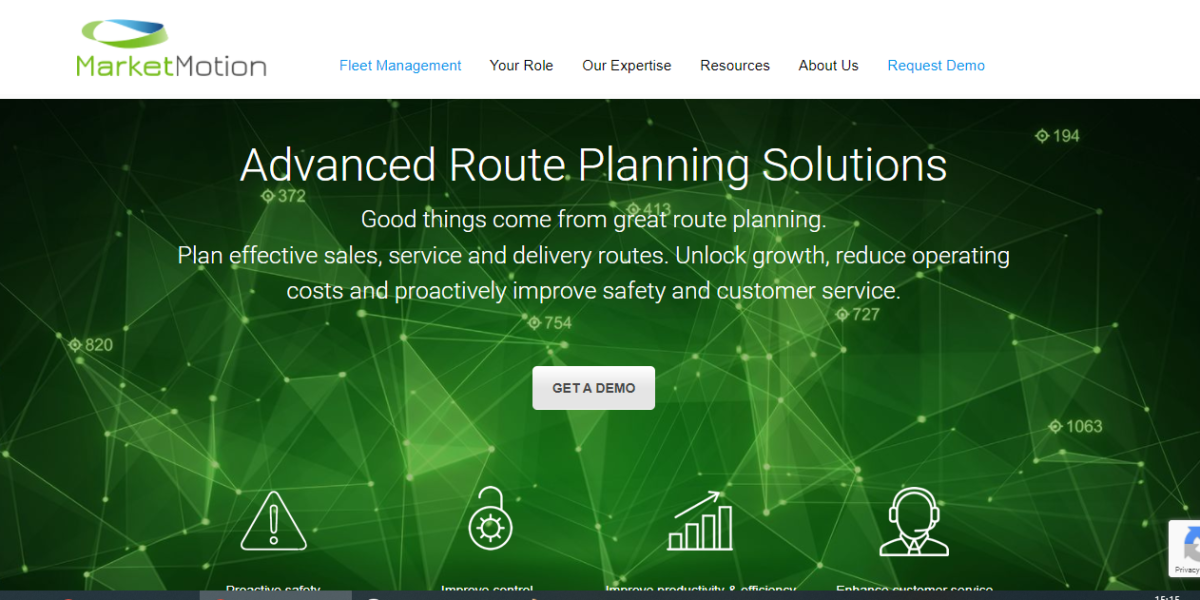 Utilizing the power of cloud computing, MarketMotion offers an advanced way to plan the most optimal route from A to B to C and D. In fact, their route optimization software allows interstate removalists to strategically plan for high numbers of furniture deliveries and pickups. What's more, one of the core features of their software is its ability to model and "score" each planned route. That's right! They even offer a Route Scoreboard that reports the potential outcomes of any changes made to planned routes. Planning routes manually can be both time-consuming and expensive for your business. Especially if you make a mistake!
MarketMotion takes the guesswork out of the equation and ensures schedules are met and, consequentially, customers are happy.
---
Liberty Computers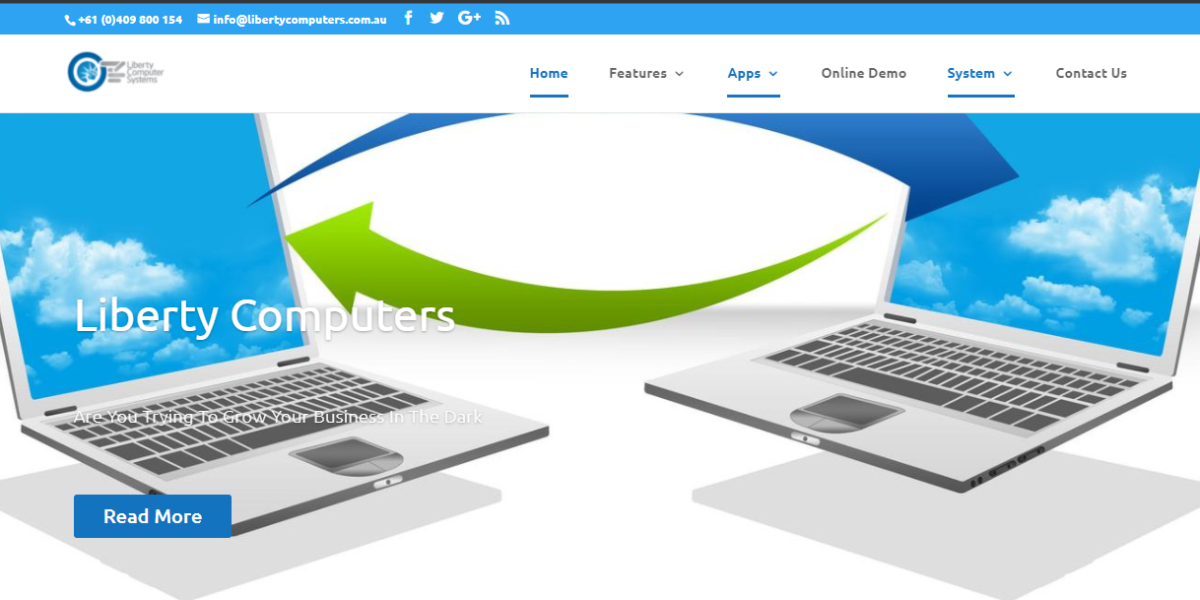 The good folks at Liberty Computers (a Melbourne-based company) have brought to market a remarkable route optimization tool. Not only is it easy to use, it's also highly efficient. Simply key in the different addresses where your removalists team needs to pick up and deliver and let their powerful artificial intelligence system plot out the most time-efficient route in seconds. Their goal is to lessen the time spent on the road and increase the savings your business can make on things like tolls, petrol, and driver hours. As silly as it sounds, when you're running a furniture removalists business you should not be devoting too much of your precious time to driving. Not when you have a business to grow and sales to make.
That's why it's probably a good idea to give the team at Liberty Computers a call to discuss how they can help your business succeed.
---
Teletrac Navman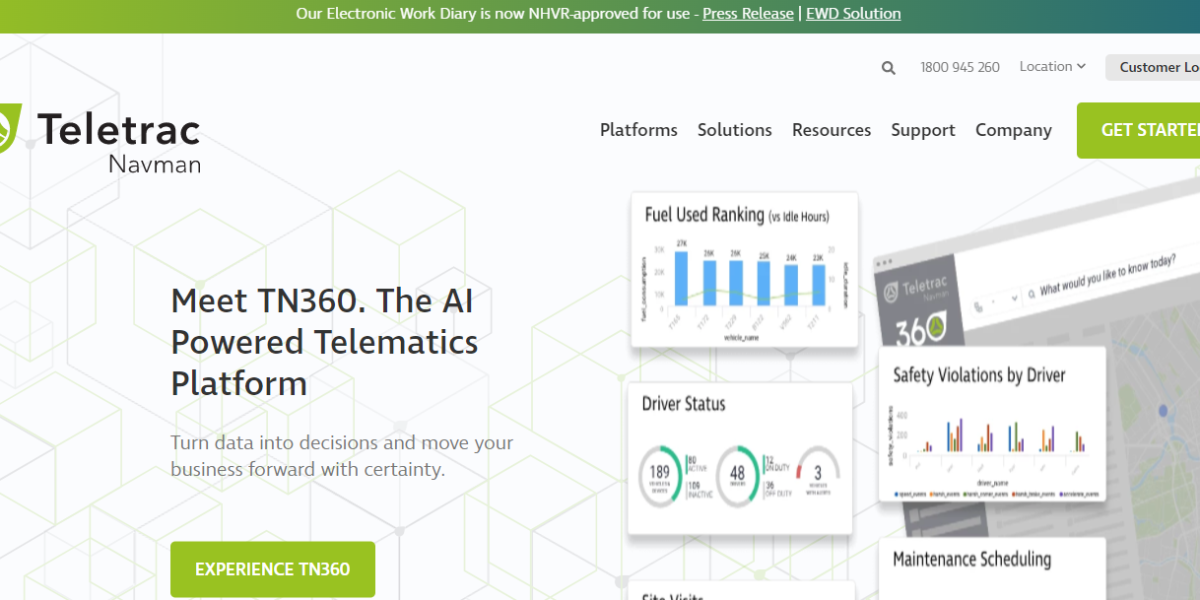 What the team at Telectrac Navman specializes in is using artificial intelligence to calculate the most optimal routes (out of the limitless combinations) for drivers across an entire working day. They utilize super-computer grade technology to assess all of the important information. Factors such as drivers' work schedule, order of deliveries, number, and type of vehicles, traffic conditions as well as expected delivery times are then analyzed. The supercomputer then calculates the most ideal route. This is then pushed out as a schedule for drivers to follow. However, that is not all.
The planned route is continually assessed via retrieving data from the cloud to ensure changes don't need to be made to achieve the optimal journey.
---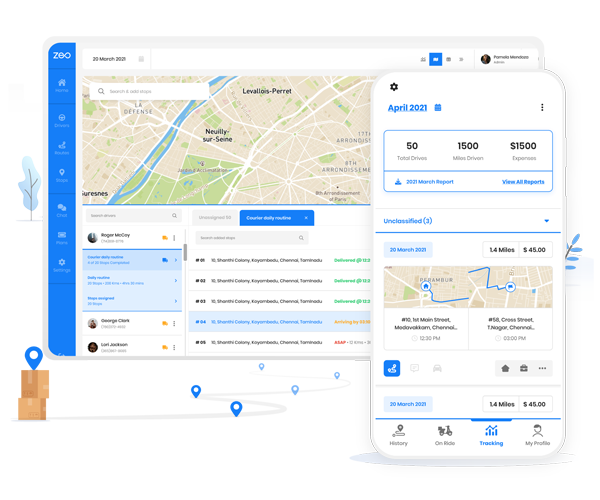 Are you a fleet owner?
Want to manage your drivers and deliveries easily?
It's easy to grow your business with Zeo Routes Planner Fleet Management Tool – optimize your routes and manage multiple drivers at the same time.
Radaro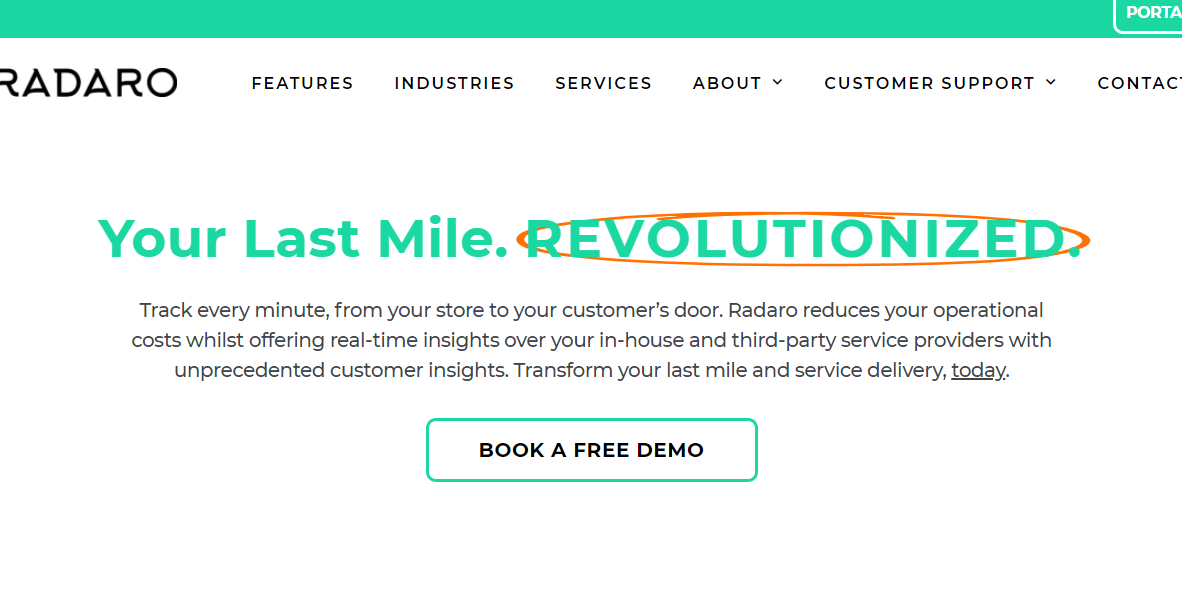 Radaro technology has a number of features like a live management portal, driver app, and customer notifications. Removalists benefit the most by utilizing Radaro driver app which allows drivers to accept and generate orders on the go, check the distance to their next job, and plan the most efficient route that way.
Radaro utilizes live Google traffic data allowing super fast completion and efficiency – hence avoiding traffic and congested areas during peak times. So your drivers are always on the go, not stuck by the red light.
---
OptimoRoute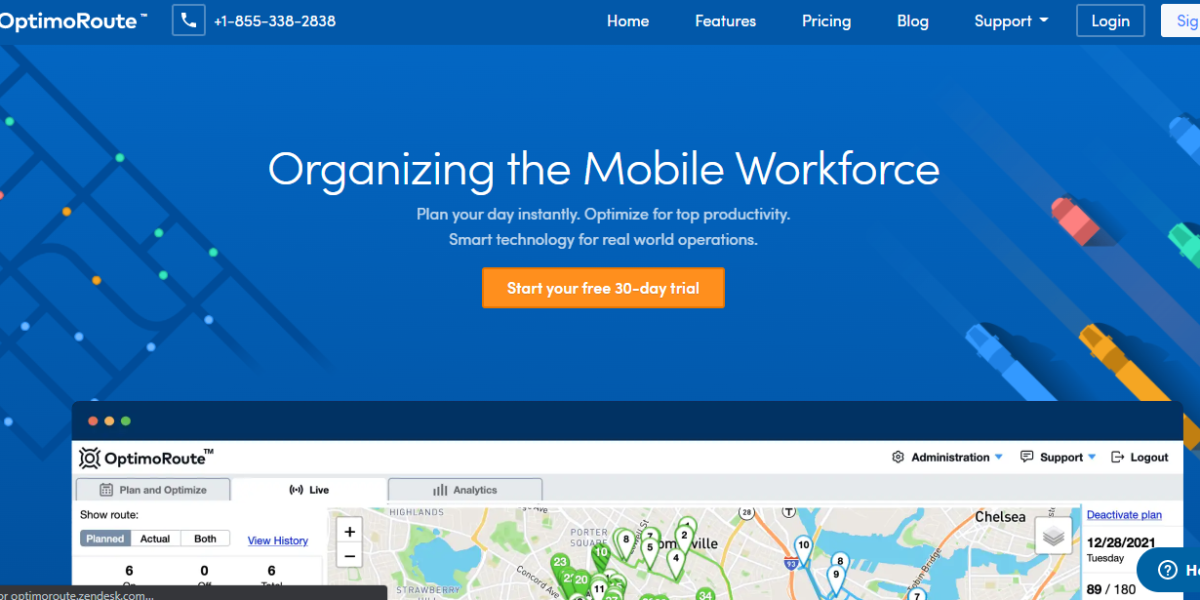 Import orders, plan routes, send routes to drivers, live driver tracking, realtime order tracking – these are just a few of the many features that OptimoRoute system offers. Simply import all of your removalist orders onto the system and instantly get the most efficient routes and schedules planned for drivers.
OptimoRoute offers it's system on both – web browsers and a mobile app – hence very useful for those constantly behind the wheel.
---
Logibee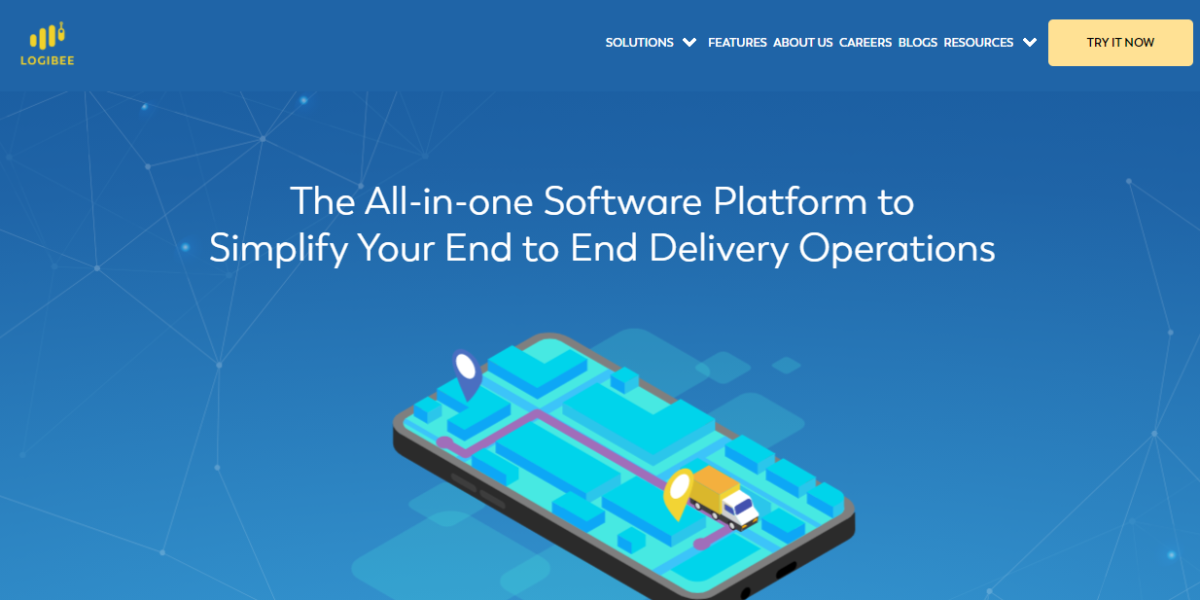 Logistics excellence delivered. Logibee combines professionals from logistics industry with expertise in fast customer onboarding, system architecture and efficient planning. Utilizing AI optimized delivery sequence, their system is ideal for SME's in removalists industry since you can easily plan each trip by selecting multiple jobs and consolidating deliveries, review/add/accept new jobs coming in and allocate vans based on chosen trips already.
Check Logibee out if you're serious about reducing costs and improving efficiency for your removalist business.
---
SmartRoutes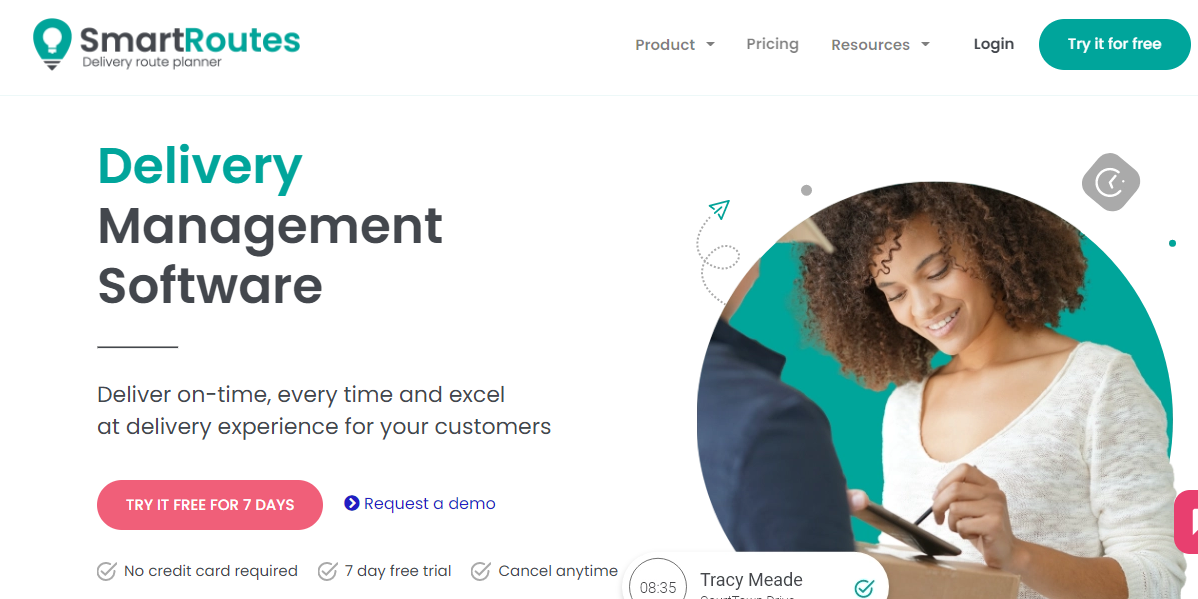 SmartRoutes offers probably the best mobile app options out there. Allowing to capture proof of delivery and keep in constant contact with head office, the app can also receive pre-planned routes to drivers and have them send directly to their phones.

Reduce cost per delivery by at least 33% when compared to traditional route planning – why not give SmartRoutes a call today?
---
Logistia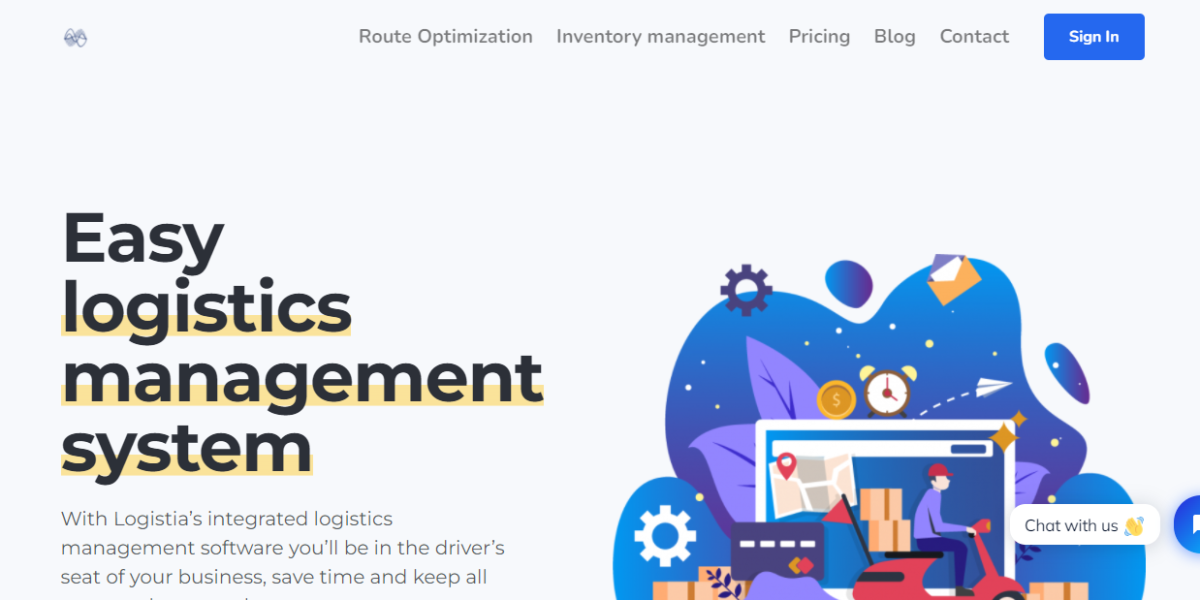 Logistia provides a route optimization system allowing a multi-driver, multi-location management with ease. It takes into account more than 10 factors when estimating best routes for drivers, hence saving on time and costs. Any removalists, Sydney especially, should consider Logistia for their next job in a crowded city – to make sure time is spend where the money is, not traffic.
97% customer satisfaction rating and 24/7 support available to all customers – Logistia's numbers speak for themselves.
---
Routific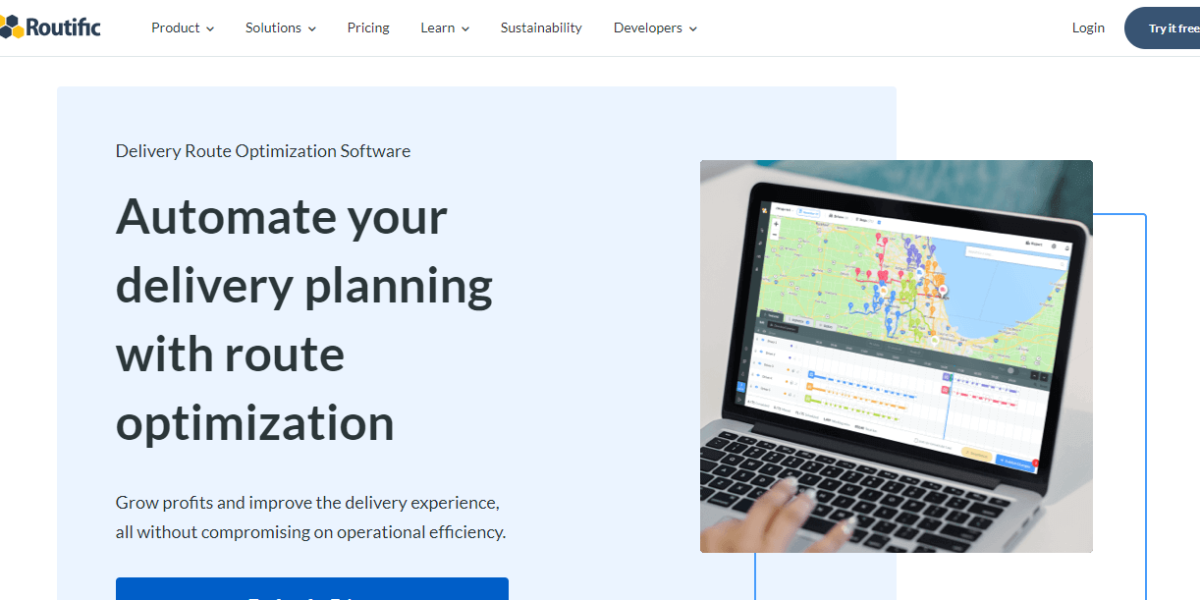 Trusted by hundreds of businesses, Routific is a route planning software you can trust since it's been developed for over a decade now. Utilizing a very smart AI behind the beautiful UI, Routific keeps getting smarter when building routes with increasingly more accurate ETAs.

Routific is already being used by companies such as DoorDash, so you know your drivers are in good hands at all times.
---
LionWheel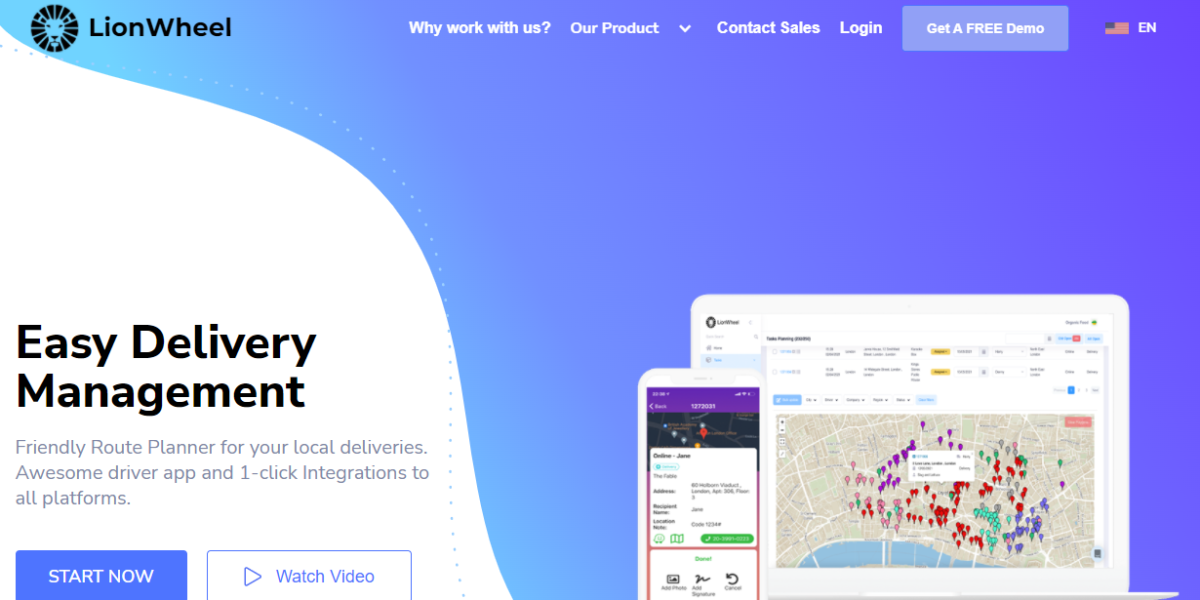 Whether you are doing just a few local or hundreds of interstate removalist jobs, LionWheel's route optimization system can handle them all. The beauty is in scalability, which is achieved easiy and efficiently, no matter the company size. Automatically optimize routes for drivers and adjust manualy, in real time (!!!) if needed.
Save on time, fuel and stress with LionWheel.
---
Scribble Maps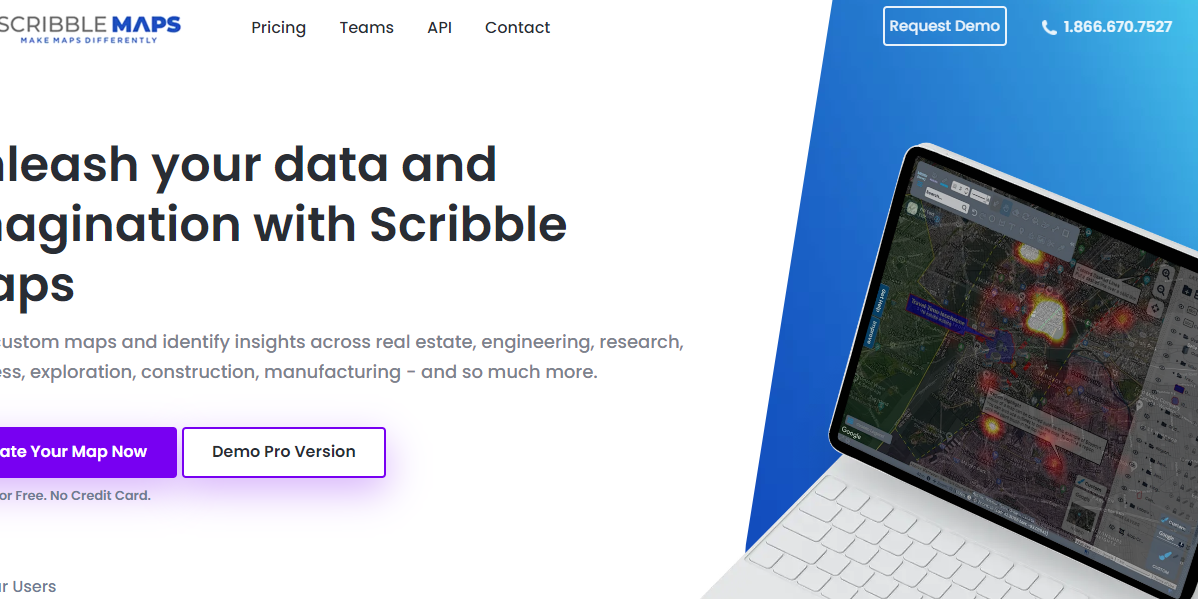 Scribble Maps are a very powerful, data-driven provider of a number of optimization and analytical tools available in 190+ countries. Route optimization is one of the latest additions to their system that removalists (Sydney especially) can utilize in order to create a driver's workflow, so they visit a maximum number of locations at the quickest time possible.
Scribble Maps allows a number of integrations with their other tools for a quick upload and adjustment if needed. Voted as Users Most Likely to Recommend, High Performer and Easiest Setup among 200,000+ of their monthly users.
---
Beans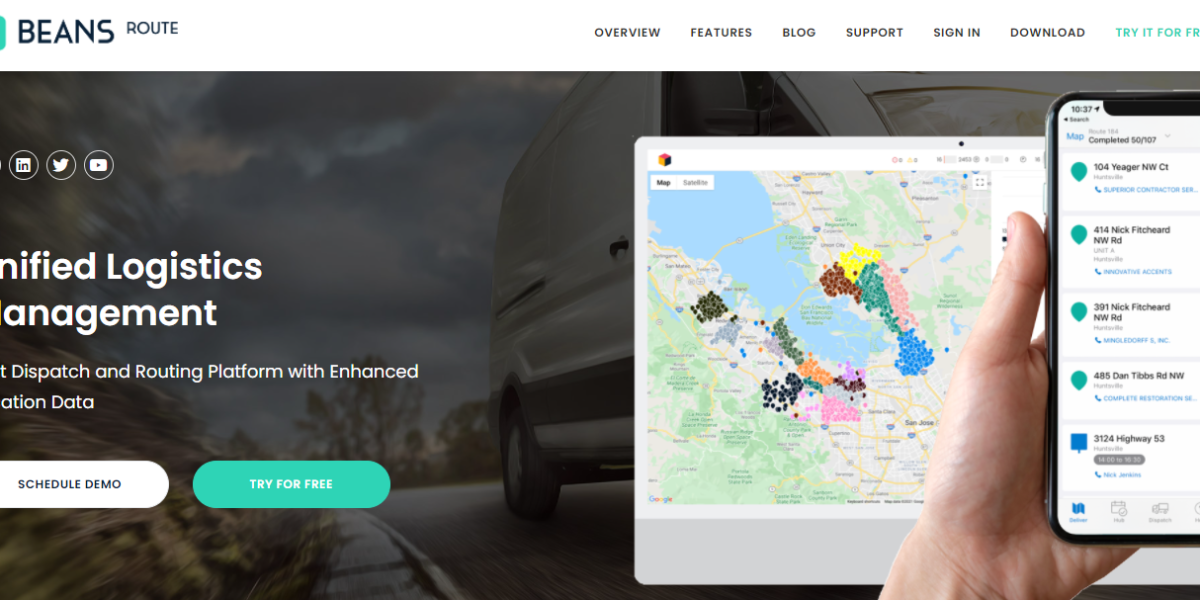 Beans offers the fastest dynamic route planning and optimization solution that is capable of route planning, sequencing and assisted dispatch. Improved time management, efficiency and fleet management is what any furniture removalist is looking for.

Trusted by well-known brands such as Fedex and Uber Eats, Beans solution is the one you can trust to deliver.
---
Onfleet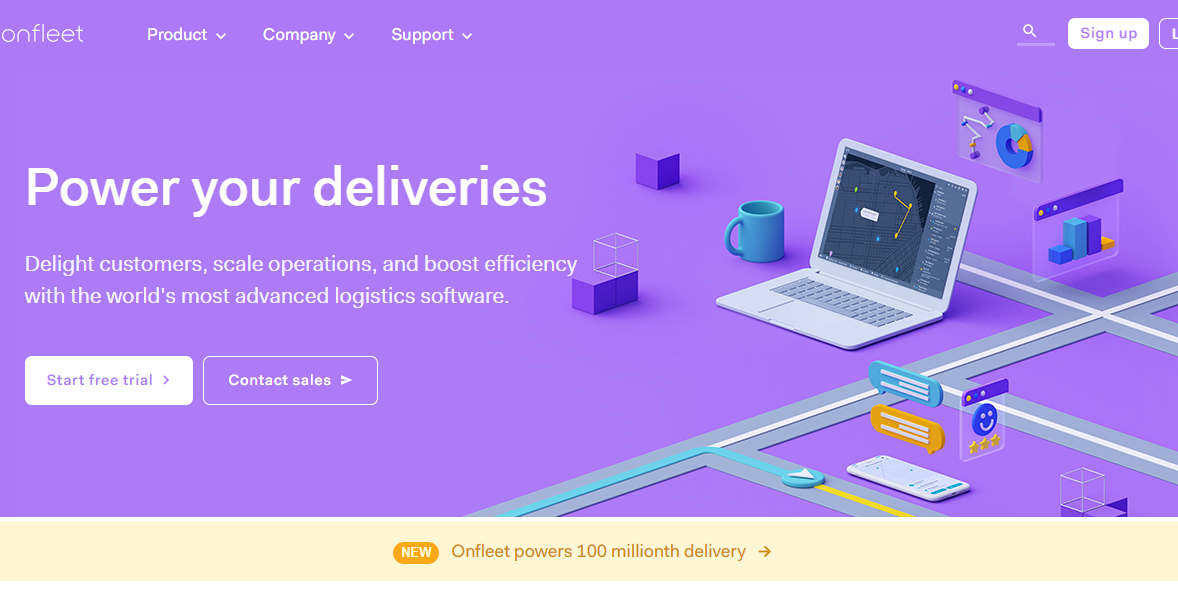 Take time and location, add capacity, put traffic on top and stir it well – here's a data cocktail mix that Onfleet is using to optimize best routes for any van drivers on the road. Change their routes or send updates in real time or communicate through a private, secure platform.

On Onfleet, customers can also open up a direct line of communication with customers, so solving any daily moving issues is so easy.
---
Dispatch Science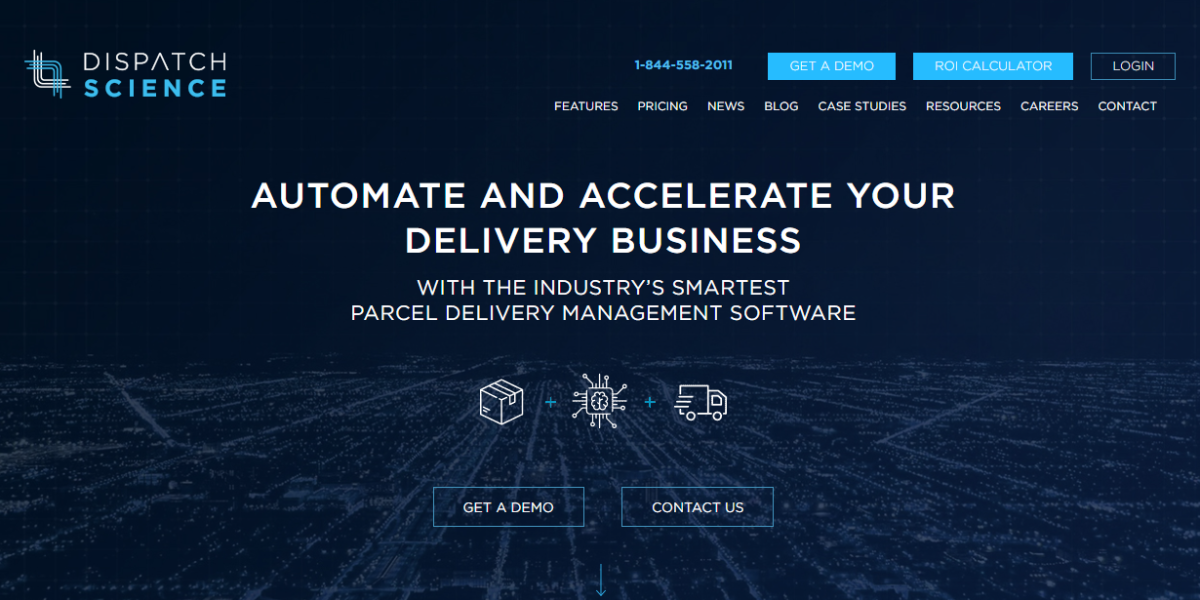 Dispatch Science is an all round solution for any removalist company looking to have a system in place for quoting, route optimization and billing. A very intelligent software provides optimized routes automatically, meaning better savings on time and money.

Dispatch Science works on both – an app and a portal – so you're in touch with your customers all the time.
---
Final thoughts
As can be seen, there are some great local route planning software systems out there to help interstate removalists save time and maximize profits. Removalists Canberra, Melbourne, Brisbane, Sydney or anywhere around the country would do well to check out companies mentioned above to begin optimizing their routes and overall customer satisfaction. Remember, a happy customer is the best business strategy of all. So, if you're a piano removalist, business removalist, furniture removalist, or a mix of all of these, do yourself a favor and give route optimization a go. You have nothing to lose except extra hours of your journey as well as the hassle of having to route plan the old-fashioned way!
Why not talk to us at Upmove so we can help you scale up your removalist business?
In This Article